STAR WARS: THE LAST JEDI HOH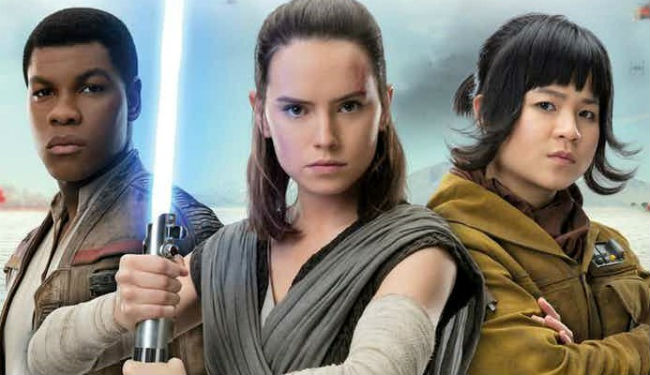 Opens Wed Oct 11 2017
Coming Soon
Share This Page
Info
150 minutes
Director: Rian Johnson
Cast: Daisy Ridley, John Boyega, Mark Hamill, Carrie Fisher
USA (2017)
Synopsis
Feel the Force once again as heroes and villains old and new collide with the fate of the entire galaxy at stake.
After Denis Villeneuve's triumphant BLADE RUNNER 2049, it's time to discover what Rian Johnson, winner of the 2005 Sundance Originality of Vision award and director of BRICK, LOOPER and three brilliant episodes of BREAKING BAD, has brought to the intergalactic saga – other than those cute little Porgs of course.
Beginning where THE FORCE AWAKENS ended, STAR WARS: THE LAST JEDI finds Rey, after finally discovering Luke Skywalker, beginning her training in the ways of the Force.
Starkiller Base may have been destroyed, but the First Order are far from defeated and the war between them and the Resistance grows ever more fierce. The Resistance could really use a Jedi Knight on their side – but Skywalker has decided that it's time for the Jedi to end.