MY LITTLE PONY NO ADS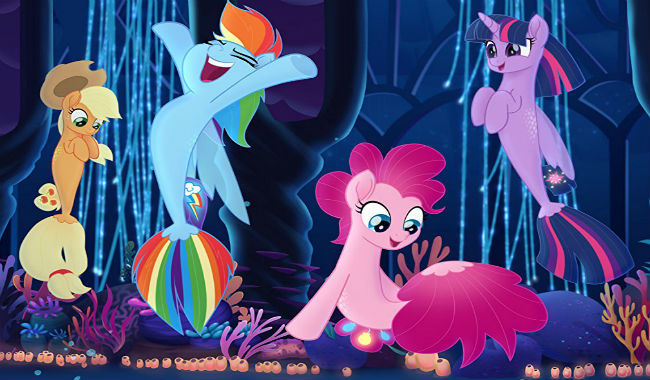 Opens Wed Oct 11 2017
Coming Soon
Share This Page
Info
107 minutes
Director: Jayson Thiessen
Cast: Voices of Emily Blunt, Kristin Chenoweth, Liev Schreiber, Michael Peña, Sia
usa (2017)
Synopsis
We're chomping at the bit waiting for the arrival of the MY LITTLE PONY -THE MOVIE, a brand new big screen outing for the much loved animated TV series.
Friendship Is Magic, Twilight Sparkle and the rest of the Mane 6 embark on an epic journey to defend their homeland of Equestria from fearsome invaders. Along the way, the ponies meet new friends and face exciting challenges.
And that's not all! Before the journey begins there's another short cartoon HANAZUKI - FULL OF TREASURES in which a little girl has adventures in a galaxy with many moons. So get ready and giddy-up for this wonderful half term family treat.