We Are Parable present SET IT OFF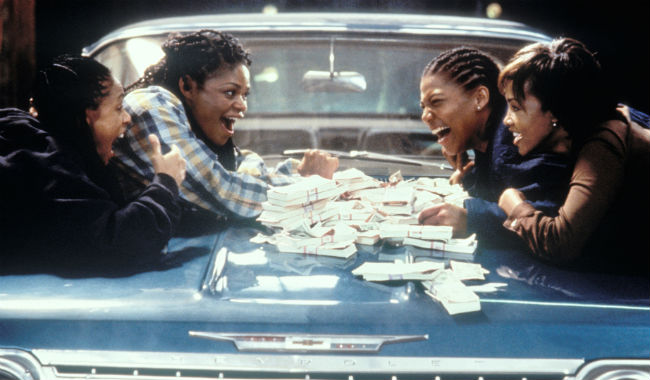 Book Tickets
Click a time to book tickets
Info

118 minutes
Director: F. Gary Gray
Writer: Takashi Bufford
Cast: Jada Pinkett Smith, Queen Latifah, Vivica A. Fox, Kimberly Elise
US (1996)

Synopsis

We Are Parable presents SET IT OFF

As part of the "Secure The Bag" Weekender, we bring you the 1996 classic "Set it Off" starring Jada Pinkett and Queen Latifah. Four lifelong friends find themselves in various difficult situations and decide that the only way to escape is to plan and execute a bank robbery. An instant classic when released and showing at the Rio for one night only !

Music video director F. Gary Gray's 1996 crime thriller is the story of four women from a housing project in L.A. who turn to bank robbing. Ever since her parents' death, Stony (Jada Pinkett Smith) has had to act as a parent to her little brother Stevie; Cleo (Queen Latifah) is a lesbian who wants nothing more than to customize her classic car; Tisean (Kimberly Elise) is a painfully shy single mother to her son Jajuan, struggling to make ends meet; and Frankie (Vivica A. Fox) is a stylish ex-bank teller. It's a tense, original caper film brimming with four excellent performances and the ring of truth.