Apocalypse Now: Final Cut + Q&A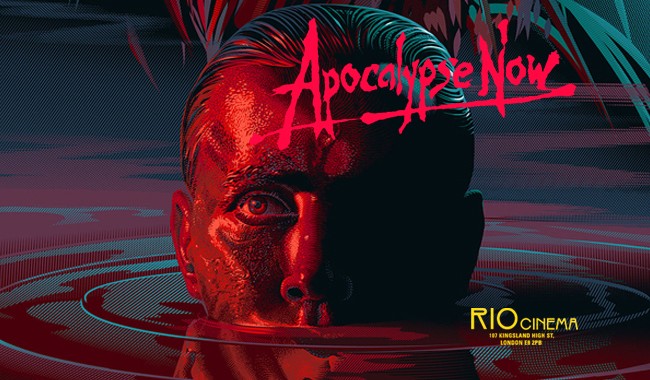 Book Tickets
Click a time to book tickets
Info

183 minutes
Director: Francis Ford Coppola
Cast: Marlon Brando, Martin Sheen, Robert Duvall, Dennis Hopper, Harrison Ford.
USA (1979)

Synopsis

"It looks better than it has ever looked and sounds better than it has ever sounded." Francis Ford Coppola

.

Forty years after it almost killed him, Francis Ford Coppola returns to the jungle one last time with a never-before-seen cut of his timeless masterpiece APOCALYPSE NOW newly restored from the original negative materials. The result is a breathtaking realism and a truly visceral cinema experience.

Martin Sheen stars as Army Captain Benjamin Willard, a troubled man sent on a dangerous and mesmerizing odyssey into Cambodia to assassinate renegade American Colonel Kurtz (Marlon Brando), who has succumbed to the horrors of war and barricaded himself in a remote outpost. In one of the film's most unforgettable set pieces, Robert Duvall plays Lieutenant Colonel Bill Kilgore, the surfing enthusiast who loves the smell of napalm in the morning...

Loosely based on Joseph Conrad's Heart of Darkness with the setting changed from the 19th century Congo to the Vietnam War, APOCALYPSE NOW is both a vivid time capsule of an era and a stunning vision of the heart of darkness in all of us.

The screening is followed by an exclusive Q&A with Coppola and director Steven Soderbergh recorded at the 2019 Tribeca Film Festival.