NOPE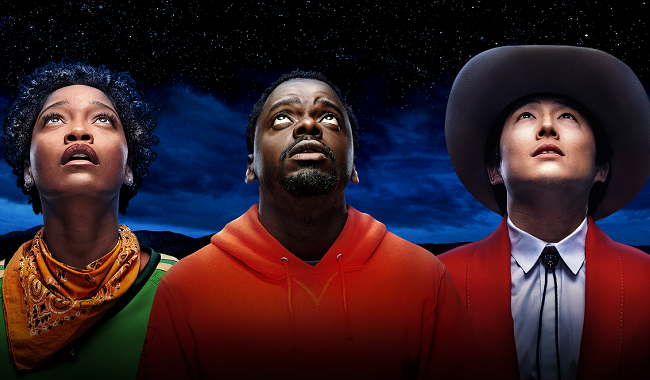 Book Tickets
Click a time to book tickets
Info

130 minutes
Director: Jordan Peele
Cast: Daniel Kaluuya, Keke Palmer, Brandon Perea
USA (2022)

Synopsis

"What's a bad miracle?"




NOPE is something very different from GET OUT and US the first two and very original calling cards from the ever ambitious and imaginative Jordan Peele. Now, he redefines the big-budget sci-fi blockbuster but this close encounter is of a very different kind.




Brother and sister OJ and Emerald are struggling to keep the family business, Haywards Hollywood Horses, afloat after the strange death of their father, caught in a mini-meteor storm of small metal and plastic objects. More odd happenings such as horses disappearing and a cloud that doesn't move, simply spook OJ but actor, singer, motorcycle stuntwoman and ambitious, natural-born hustler smells opportunity…

Packed with ideas, fantastic imagery, some great visual puns and a whirlwind of themes plus a magnetic performance by Keke Palmer as Emerald, NOPE is both audacious and enjoyable.