ELVIS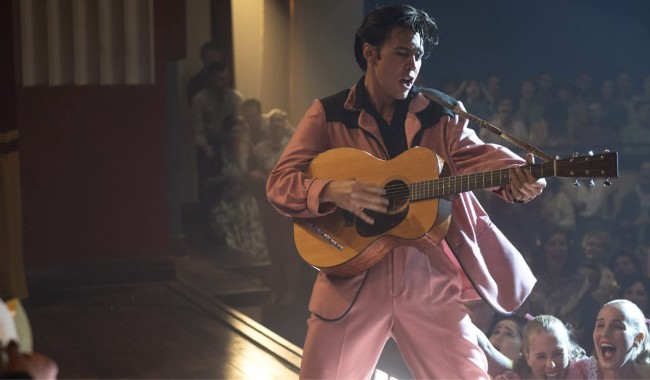 Book Tickets
Click a time to book tickets
Info

160 minutes
Director: Baz Luhrmann
Cast: Austin Butler, Tom Hanks, Olivia DeJonge
USA (2022)

Synopsis

Cinematic showman supreme Baz Luhrmann, creator of MOULIN ROUGE and THE GREAT GATSBY, gives a glitzy, spectacular and epic treatment to the life and music of a cultural icon that is a world apart from the standard movie biopic.




From his childhood introduction to gospel music in Mississippi until his untimely death in, ELVIS filters the life of Elvis Aaron Presley through the prism of his complicated 20 year relationship with enigmatic manager, Colonel Tom Parker and sets it against the complex backdrop of the evolving cultural landscape of America in the 1960s and 1970s.




Austin Butler perfectly captures the charisma as well as every hip shake, rattle and roll of the King and Tom Hanks is almost unrecognisable playing against type as the mysterious and Machiavellian Col. Parker. The design and costumes are eye-popping, the live performance sequences are electrifyingly shot and edited, and the eclectic soundtrack reflects the multiple musical influences on the country boy who became a superstar.