BENEDICTION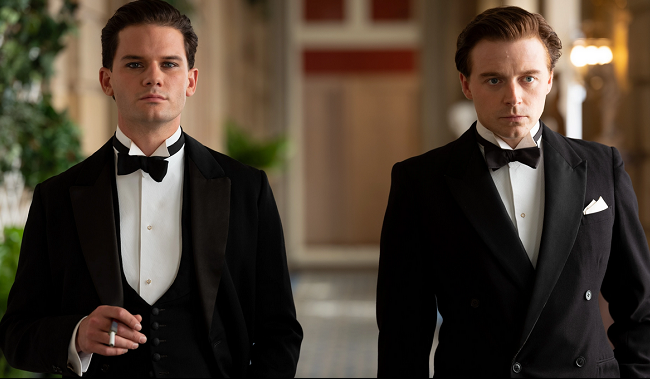 Book Tickets
Click a time to book tickets
Info

137 minutes
Director: Terence Davies
Cast: Jack Lowden, Peter Capaldi, Gemma Jones, Geraldine James
UK (2021)

Synopsis

Writer – director and national treasure Terence Davies' BENEDICTION explores the turbulently complex life of WW1 poet Siegfried Sassoon whose work and




anti-war stance were inspired by his experiences on the Western Front in 1917. Brilliantly played by Jack Lowden and Peter Capaldi as the younger and older Sassoon – it is an intimate, deeply personal epic about a conflicted gay man at war with society and himself.




Sassoon's conscientious objection to the war leads to his being committed to hospital, where he meets and mentors fellow poet and soldier Wilfred Owen. After the war a chain of fraught romances — most notably with actor/composer and homme fatale Ivor Novello and aristocrat Stephen Tennant, raises ongoing questions of sexual identity, social mores, and integrity both artistic and personal.




From Nicola Daley's elegant cinematography to the seamless weaving of archive material into the layered dramatic narrative, BENEDICTION is a filmmaking master class. It is also a moving tribute to a great artist searching for peace and self-acceptance.