THE ASTHENIC SYNDROME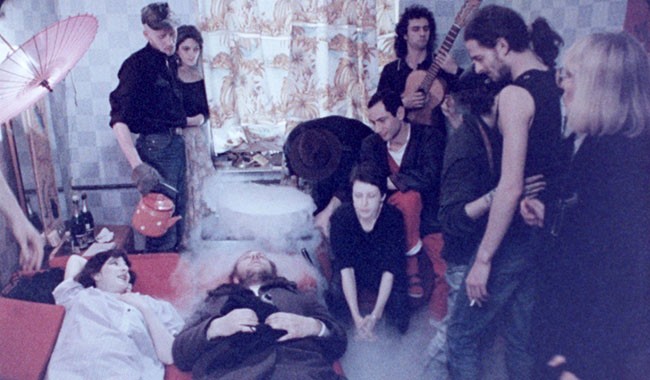 Book Tickets
Click a time to book tickets
Info

153 minutes
Director: Kira Muratova
Cast: Olga Antonova, Sergei Popov, Galina Zakhurdaeva, Natalya Buzko.
Ukraine (USSR) (1989)

Synopsis

The Asthenic Syndrome




Screening introduced by Dr Elena Gorfinkel (King's College London).




This screening of Kira Muratova's The Asthenic Syndrome is programmed by Oliver Dickens to raise funds for Ukraine humanitarian aid and the National Oleksandr Dovzhenko Film Centre in Kyiv. The Russian invasion has disrupted funding, making it not only impossible for the Dovzhenko Centre to cover basic costs such as utilities or to continue its regular activities, but also to pay its staff salaries. Proceeds from this screening will be split between the Dovzhenko Centre and Ukraine humanitarian aid.




Kira Muratova (1934-2018) was one of the most suppressed (and most transgressive) filmmakers of the Soviet era. She graduated from the Gerasimov Institute of Cinematography in Moscow, before moving to Odessa, Ukraine where she would make most of her films. Her most celebrated film, the epic The Asthenic Syndrome was winner of the Silver Bear at the 1990 Berlinale and brought her international acclaim.




A distraught widow who has just buried her husband is about to destroy everything and everybody, but mainly herself. An exhausted man tries to find an escape from his daily chaos and routine in perpetual sleep. While their paths don't really cross, the film implies they both suffer from the titular syndrome—a weakness, enervation, fatigue that is equally concrete and allegorical.




The film has been called a magnificent fresco and an apocalypse in which the director created vivid images of desperate characters determined to endure, capturing and divining the state of the USSR on the eve of its collapse.




In partnership with Dovzhenko Centre, Sonic Cinema, Kino Klassika, and Another Gaze,




This film is subtitled.