Licorice Pizza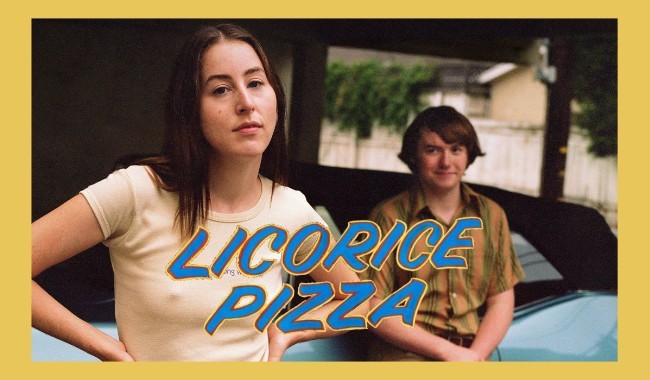 Book Tickets
Click a time to book tickets
Info

133 minutes
Director: Paul Thomas Anderson
Cast: Cooper Hoffman, Bradley Cooper, Benny Safdie, Alana Haim
USA (2021)

Synopsis

Paul Thomas Anderson, director of such modern classics as BOOGIE NIGHTS, MAGNOLIA and THERE WILL BE BLOOD returns with an irresistible, exuberant love letter to the '70s.




Discontented young woman Alana (Alana Haim) meets precocious teenage actor and entrepreneur Gary (Cooper Hoffman). As they scheme their way through Los Angeles' San Fernando Valley and the rapidly changing landscape of 1970's America, friendship blossoms into romance. But when was young love ever tangle free?




Alongside memorably wacky appearances from the likes of Sean Penn, Tom Waits and Bradley Cooper, there are great performances from Hain band member Alana Hain and Cooper Hoffman, son of the late Philip Seymour Hoffman, both making their acting debut. It all adds up to the perfect pizza and a real joy.




But in case you were wondering...there is no licorice pizza in LICORICE PIZZA. It''s a reference to a much-loved chain of Southern California record stores that tempted patrons with free licorice, comfy couches and racks of music mags alongside the coolest vinyl releases.