FRIED GREEN TOMATOES AT THE WHISTLE STOP CAFE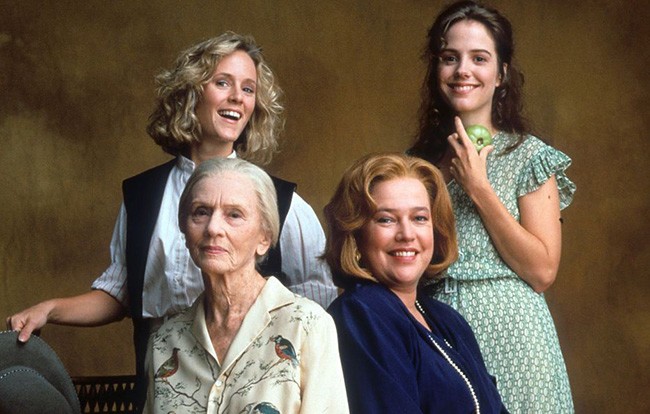 Book Tickets
Click a time to book tickets
Info

Please be aware that there are no trailers before the performance.

130 minutes
Director: Jon Avnet
Cast: Kathy Bates, Jessica Tandy, Mary Stuart Masterson, Cicely Tyson and Mary Louise Parker
USA (1991)

Synopsis

Februarys Classic Matinee screening is the funny and heartwarming Fried Green Tomatoes at the Whistle Stop Cafe.




Classic Matinee is our relaxed monthly screening for Hackney Seniors that has been running since 1983, its just £2.50 for over 55's and we provide free tea, coffee, cake and biscuits. Carers go free!




The day Idgie Threadgoode and Ruth Jamison opened the Whistle Stop Cafe, the town took a turn for the better. It was the Depression and that cafe was a home from home for many of us. You could get eggs, grits, bacon, ham, coffee and a smile for 25 cents. Ruth was just the sweetest girl you ever met. And Idgie? She was a character, all right. You never saw anyone so headstrong. But how anybody could have thought she murdered that man is beyond me.




Fried Green Tomatoes at the Whistle Stop Cafe is a mouth-watering tale of love, laughter and mystery. It will lift your spirits and above all it'll remind you of the secret to life: friends.