TO WONG FOO, THANKS FOR EVERYTHING! JULIE NEWMAR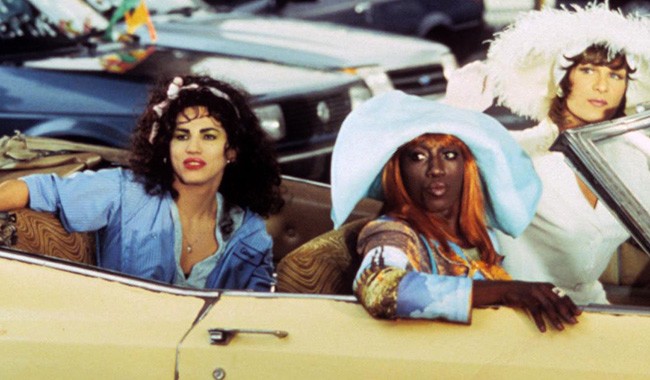 Book Tickets
Click a time to book tickets
Info

Please be aware that there are no trailers before the performance.

108 minutes
Director: Beeban Kidron
Cast: Wesley Snipes, Patrick Swayze, John Leguizamo, Stockard Channing, Robin Williams, RuPaul, Julie Newmar, Joey Arias
USA (1996)

Synopsis

Our March Classic Matinee is the dazzling, hilarious and heartwarming To Wong Foo, Thanks for Everything! Julie Newmar.




Classic Matinee is our relaxed monthly screening for Hackney Seniors that has been running since 1983, its just £2.50 for over 55's and we provide free tea, coffee, cake and biscuits. Carers go free!




Fierce New York City drag queens, Miss Noxeema Jackson (Wesley Snipes) and Miss Vida Boheme (Patrick Swaye) win a trip to Hollywood to take part in the "Miss Drag Queen of America Pageant". But before they depart, Vida persuades Noxeema to take along "drag princess" Chi-Chi Rodriguez (John Leguizamo) as their protégé. To do this, they cash in their plane tickets to a friend, John Jacob Jingleheimer Schmidt (Robin Williams), and use the money to buy a clapped out yellow convertible Cadillac. They set off for Los Angeles, carrying with them an iconic autographed photo of Julie Newmar (signed "To Wong Foo, Thanks for Everything! Julie Newmar") that Vida steals from the restaurant wall.




En route the car breaks down in red neck Snydersville, where they have to take refuge in a bed and breakfast inn owned by Carol Ann (Stockard Channing) and her abusive husband.




While volunteering to help with the town's Strawberry Social, they decide the town's women need "a day with the ladies" getting their hair done, picking out new outfits, and talking in a café. While searching for the new outfits, they are ecstatic to find vintage fashions from the 1960s in the town's clothing store and give the female residents (and themselves) and the town a makeover that no one will forget in a hurry.