GRAVE OF THE FIREFLIES & DRAW-A-LONG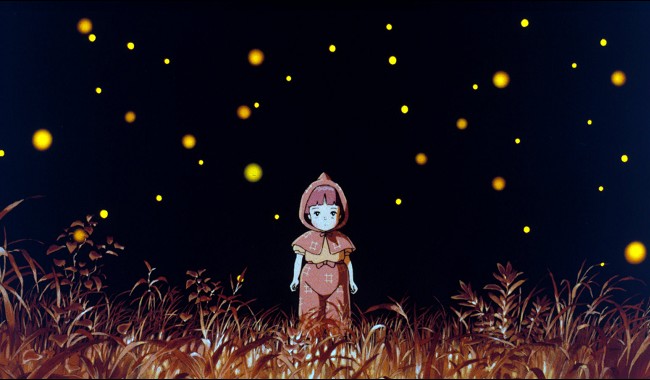 Book Tickets
Click a time to book tickets
Info

90 minutes
Director: Isao Takahata
Cast: Tsutomu Tatsumi as Seita (voice), Ayano Shiraishi as Setsuko (voice)

Synopsis

Set in Japan during World War II, the film focuses on Seita and his little sister Setsuko. After their mother is killed in an air raid and with their father serving in the navy, they are forced to fight for survival in the devastated Japanese countryside. Food and shelter are scarce, and even their own relatives are too concerned with their own survival. All they have is each other and their belief that life must carry on.

Isao Takahata and his team, including character animator Yoshifumi Kondo (who subsequently worked on other acclaimed Studio Ghibli films with director Hayao Miyazaki and directed Whisper of the Heart) have created a visually stunning and emotionally powerful film that meditates on the devastating consequences of war and has rightly earned a reputation as an anime classic.

Bring along a pen and paper and join us before the screening, as artist Ellen Li hosts a draw-a-long where you can learn to draw one of these beloved Studio Ghibli characters.




Draw-a-long starts: 3pm

Film starts: 3:30pm




ABOUT ELLEN LI

Ellen Li is a London based illustrator who uses a mix of traditional materials with a digital twist to explore what it means to be human and our relationships to the society around us. Some of her clients include Raqqa Museum, RSA, FARA and Jessica Kingsley Publishers.

You can see more of her work at Ellenmakes.com.




Organised by MilkTea Films as part of their "This Is What A Family Looks Like" season, Grave of the Fireflies is screening as part of Japan 2021: Over 100 years of Japanese Cinema, a UK-wide film season supported by National Lottery and BFI Film Audience Network.