Jozi Gold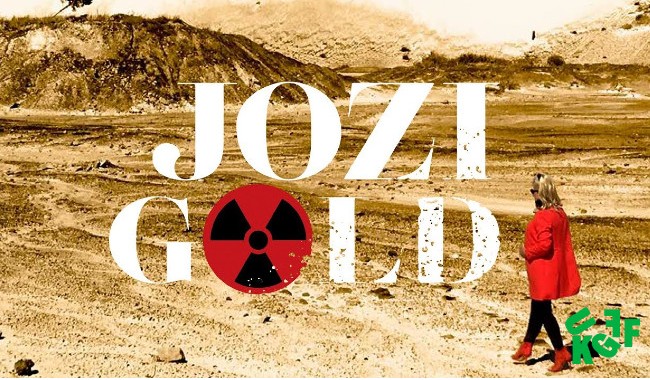 Book Tickets
Click a time to book tickets
Info

75 minutes
Director: Sylvia Vollenhoven, Fredrik Gertten
South Africa / Sweden (2019)

Synopsis

The mines of Johannesburg, or Jozi, have produced a third of all the gold mined in human history. Now the mines are falling apart and the city confronts an environmental nightmare: Tons of radioactive waste are polluting the air and turning water into poisonous Acid Mine Drainage. In true Erin Brockovich style, Mariette Liefferink is on a mission to uncover the truth about Jozi's mine waste and force the gold industry to take responsibility. From directors Sylvia Vollenhoven and Fredrik Gertten (Bikes vs Cars, Big Boys Gone Bananas!*) comes JOZI GOLD, a story of wealth, greed and poisonous mountains.




UK GREEN FILM FESTIVAL 2021

The annual UK Green Film Festival, returns to cinemas in November 2021 with a programme of five outstanding feature documentaries that explore many of the major environmental issues faced or ignored worldwide.