EDDIE CHACON Live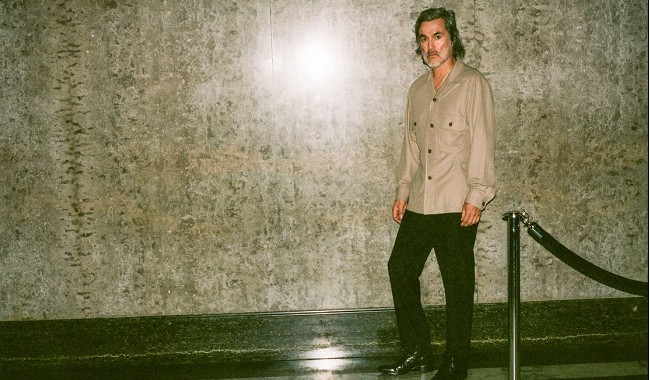 Book Tickets
Click a time to book tickets
Info

Synopsis

Eddie is a LA based artist who works in music, creative direction and photography.




As a musician he had a fateful start at age twelve in a neighborhood garage band with childhood buddy's Cliff Burton (Metallica) and Mike Bordin (Faith No More). He has since sold over 8 million records and wrote 11 top ten hits in various territories around the globe. Notably, he was one half of the 90's duo, CHARLES AND EDDIE (Capitol Records), who had a worldwide number one hit with the song, Would I Lie to You, and album, Charles and Eddie, Duophonic. They were nominated for four IVOR NOVELLO awards in that year and won three. They also performed and wrote the song, Wounded Bird, for the classic Tarantino penned film, TRUE ROMANCE.




On May 29, 2020, The Fader announced Chacon's return to music after three decades of silence as a singer, referring to him as a "low-key R&B legend" when they premiered the first single "My Mind Is Out of Its Mind" from his forthcoming LP, Pleasure, Joy and Happiness (Day End Records / Light in the Attic Records) produced and co-written by Solange collaborator John Carroll Kirby. On July 15, 2020, KCRW premiered the album's second single, "Trouble". They wrote, "Eddie Chacon's R&B pop exploits are both influential and legendary.On July 29, 2020, The New York Times wrote about the LP, saying, "The album avoids the trappings of a throwback or revival of a bygone era, instead exploring the rarely glimpsed side of that genre's themes of passion and heartbreak, sung by a bruised but wiser man." MOJO magazine wrote, "Neo-Soul veteran returns from the wilderness with a mini modern masterpiece."




During Eddie's hiatus from music he was Creative Director Fashion for Art / Culture publication, AUTRE Magazine. Past issues have included interviews with Ai Weiwei, Arthur Jafa, Doug Aitken, David Hockney, Yayoi Kusama, John Waters and Paul Thomas Andersson.