NO TIME TO DIE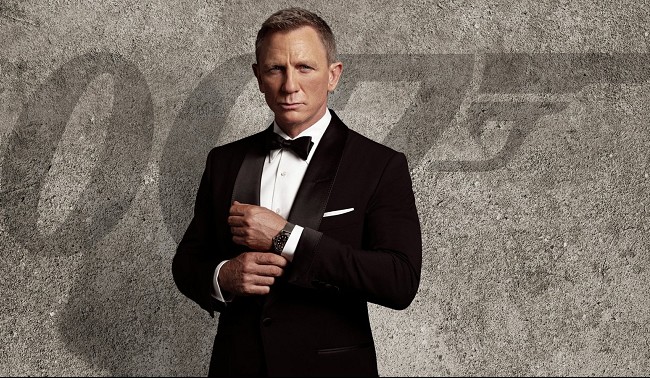 Book Tickets
Click a time to book tickets
Info

163 minutes
Director: Cary Joji Fukunaga
Cast: Daniel Craig, Rami Malek, Léa Seydoux, Christoph Waltz, Ralph Fiennes, Naomie Harris, Ben Whishaw
UK (2020)

Synopsis

Bond is Back...Again




The twenty-fifth instalment in a record-breaking film franchise sees the fifth and final appearance of the wonderful Daniel Craig as 007. NO TIME TO DIE has already broken three more records – at two hours and 43 minutes, it is the longest entry ever; Billie Eilish is the youngest artist to write and record a James Bond theme song and of course with an original opening date of November 2019, it is the most delayed.

What else is new?

Director and co-writer Cary Joji Fukunaga has promised "Everything that was left unsaid will finally be said...The world has changed. The rules of engagement aren't what they used to be. The rules of espionage are darker..." And hopefully, after Daniel Craig described her as "the best fucking writer around," the script contributions from FLEABAG creator Phoebe Waller-Bridge will be more than welcome.




The plot?




Bond has left active service and is enjoying a tranquil life in Jamaica. His peace is short-lived when his old friend Felix Leiter from the CIA turns up asking for help. The mission to rescue a kidnapped scientist turns out to be far more treacherous than expected, leading Bond onto the trail of a mysterious villain armed with dangerous new technology.




Rio Footnote

Cary Joji Fukunaga is the only Bond director to have officially visited The Rio Cinema. His feature film debut, the multi-award winning SIN NOMBRE opened at the Rio in August 2009 and the writer-director dropped in for a Q&A.