IN THE EARTH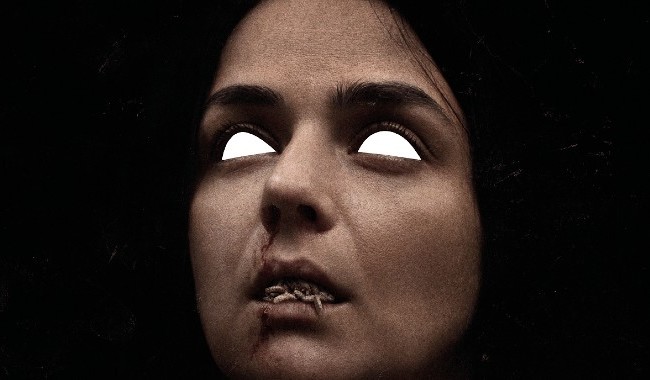 Book Tickets
Click a time to book tickets
Info

100 minutes
Director: Ben Wheatley
Cast: Joel Fry, Reece Shearsmith, Hayley Squires.
UK (2021)

Synopsis

If you go down to the woods today... Maverick writer/director Ben Wheatley returns to his low budget roots with a pandemic age classic that is an unbridled display of his perverse brand of artistry. Ecological terror, occult ritual horror and Lovecraftian sci-fi combine in this Man vs. Nature, Art vs. Science parable for our isolated and anxious times.




A disastrous virus has spread around the globe. A team of scientists has set up their research facility in the eerie isolation of a vast forest, desperately searching for the cure. Local legends speak of a mysterious power in the woods and a strange being that stalks the forest. Is it a monster? An ancient god? A man who fell victim to a strange power he sought? As they journey through the heart of darkness and the forest comes alive around them, a scientist and a park ranger may discover the truth...




Fascinating, thoughtful, relevant and incredibly immersive, IN THE EARTH entertainingly asks large questions about the mysterious power of nature and the madness of science and delivers some complex answers alongside its lushly photographed visual effects and hypnotic synthesised soundtrack. Welcome back Mr. Wheatley!