My Own Breathing + Even Little Grass Has Its Own Name - LKFF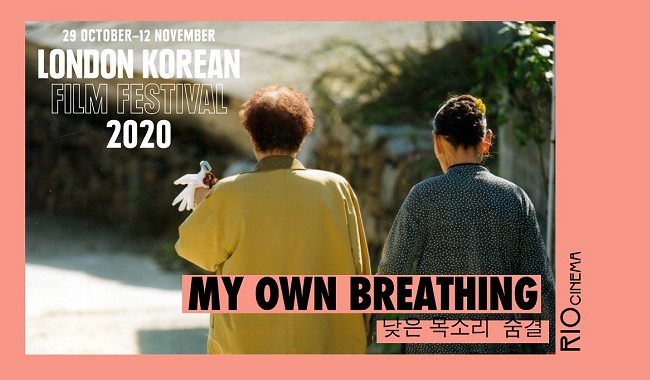 Book Tickets
Click a time to book tickets
Info

115 minutes
Director: : Byun Young-Joo
South Korea (1999)

Synopsis

EVEN LITTLE GRASS HAS ITS OWN NAME (15) 작은 풀에도 이름 있으니

South Korea 1990, Dir: Kim Soyoung, 38 mins. Subtitled.

Kim Jin-Hee, Cha Sun-Hee, Ahn Seok-Hwan, Park Eun-Kyung.




Commissioned by Womenlink (a feminist activist organisation founded in 1987), feminist film collective Bariteo's first film candidly addresses the daily struggles of female office workers. Comprising two sections, the first episode represents the never ending tasks facing a working mother and how the situation is exacerbated by her oblivious husband. The second portrays single female workers who form a labour union to counter misogynist office culture.




A 'workshop' film developed by the collective in order to help them process urgent feminist issues together, EVEN LITTLE GRASS HAS ITS OWN NAME strikingly captures everyday verbal violence and structural discrimination with playfulness and a sharp sense of humour.




and




MY OWN BREATHING (15) 낮은 목소리 3 - 숨결




South Korea 1999, Dir: Byun Young-Joo, 77 mins. Subtitled.




Since Kim Hak-soon first testified in 1991 about the enforced sexual slavery of women by the Japanese army during WWII, the campaign for justice and reparation has gathered momentum across South Korea. MY OWN BREATHING - the final part of Byun Youngjoo's Murmuring Trilogy - serves both as a device to document the struggles of the survivors and as an apparatus for Lee Yongsoo and her fellow campaigners to mobilise. Lee, then 72 and one of the younger survivors, is the driving force of the film as she works tirelessly to meet and encourage others to share their traumatic past. It is profoundly moving to be in the presence of the survivors as they face intense trauma with immense humanity, dignity and solidarity.