DOC'N ROLL FF - PUNK THE CAPITAL + Q&A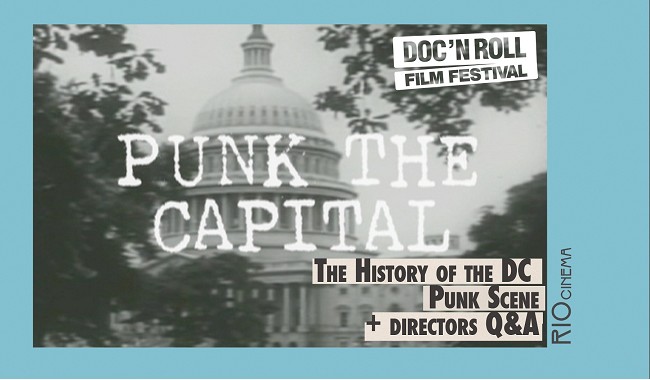 Book Tickets
Click a time to book tickets
Info

88 minutes
Director: James June Schneider, Paul Bishow, Sam Lavine
USA (2018)

Synopsis

Doc'n Roll Film Festival London 7th edition




Punk the Capital: Building a Sound Movement + Director Q&A (tbc)

London Premiere




When punk rock exploded in Washington D.C., it was a mighty convergence of powerful music, friendships, and clear minds. Punk the Capital explores the transformative period when punk took root in D.C. (1976 to 1983), situating D.C. punk within the larger narratives of punk and rock n' roll. It takes us to the heart of why both the sounds and ideas from this unique music scene continue to influence and inspire around the world. With a focus on bands such as Bad Brains, Minor Threat, and The Slickee Boys, featuring persons such as Henry Rollins, Ian MacKaye and Cynthia Connolly, the film creates a portrait of a movement that not only redefined a genre but that created a model for DIY culture as well as social and political engagement.