THE LIGHTHOUSE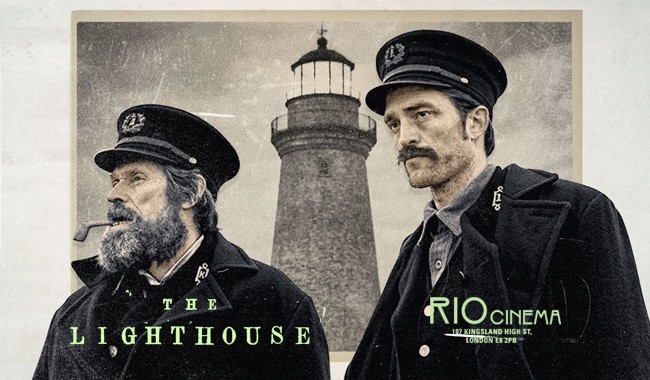 Book Tickets
Click a time to book tickets
Info

109 minutes
Director: Robert Eggers
Cast: Willem Dafoe, Robert Pattinson, Valeriia Karaman
USA (2019)

Synopsis

Welcome to the strange, scary, funny and perfectly-formed world conjured up in the hypnotic fusion of beauty and brutality that is Robert Eggers' audacious and innovative THE LIGHTHOUSE.




Off the stormy New England coast at the turn of the 19th century, Ephraim Winslow (Robert Pattinson) reluctantly arrives at the begrimed lighthouse where he will work for the next month. He is greeted with gruff hostility by Tom Wake (Willem Dafoe), a veteran seafarer, and a volatile master/servant relationship soon develops as the pair battle the elements, isolation, inner demons and possibly some form of mythical supernatural force...




With two extraordinary performances from Pattinson, spellbinding with his bushy beard, piercing eyes, and salty accent, and Dafoe, captivating as he goads his young mate to reveal his shadowy past, THE LIGHTHOUSE is a dive into ever-darkening waters. Mark Korven's nerve-jangling atonal score and Jarin Blaschke's beautiful black-and-white photography add much to the already sinister, haunting, fascinating and mythical qualities of writer/director Robert Eggers' Gothic gem.