UNITED NATION, THREE DECADES OF DRUM & BASS + Q&A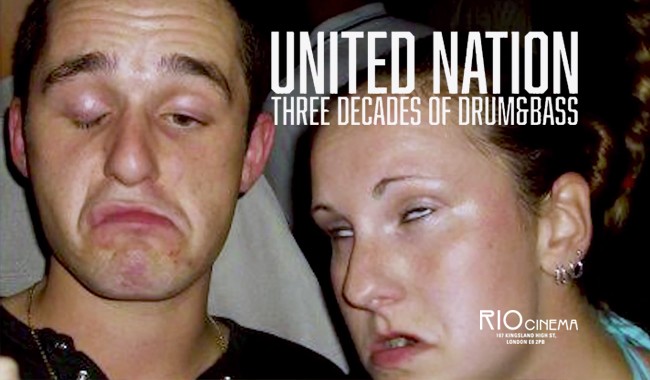 Book Tickets
Click a time to book tickets
Info

92 minutes
Director: Terry Stone, Richard Turner
Cast: Terry Stone, Adam Saint, Charissa Saverio, Charlotte Devaney, Adam F
UK (2019)

Synopsis

'Drum & Bass' was a music revolution which changed the history of music culture. UNITED NATION: THREE DECADES OF DRUM & BASS tells the story, from its origins in the early 1990's as an underground movement on the London-centric rave scene to its worldwide popularity, and its development and its influences, Grime and today's Electronic Dance Music included, across three decades.




The story, including the guns, the drugs, the sex, the knives, the gangs as well as the music, is told with rare archive footage and interviews with DJs and MCs DJ Fresh, Andy C, Sigma, Hype, Ragga Twins, Adam F, Sasasas, DJ Rap, Grooverider, Fabio, Jumping Jack Frost, Nicky Blackmarket, Ray Keith, DJ Brockie, Rat Pack and many more.




Co-director Terry "Turbo" Stone, went from handing out flyers to become a legendary club promoter, and the founder of"One Nation." He will be on stage together with DJ Bryan G for a Q&A session after the screening.