BOMBSHELL P&B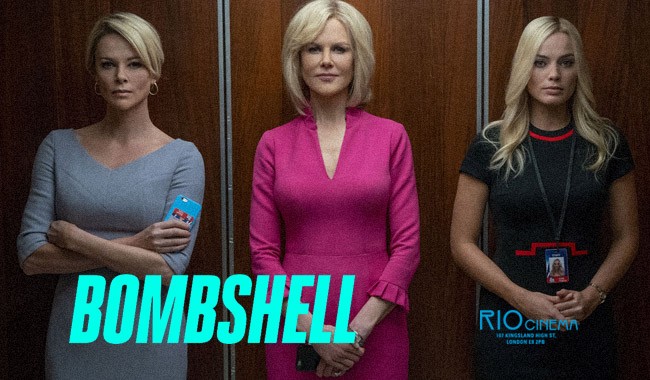 Book Tickets
Click a time to book tickets
Info

109 minutes
Director: Jay Roach
Cast: Charlize Theron, Nicole Kidman, Margot Robbie, John Lithgow,
USA (2019)

Synopsis

Someone had to speak up...




With some of the year's best performances, sharpest writing and most incisive direction, BOMBSHELL is a firecracker of a movie that tells the story of the women who confronted sexual harassment in the workplace and brought down one of the most powerful men in modern media, the creator of Fox News.




2016. The U.S.presidential campaign is in full swing, and Megyn Kelly, the television network's biggest star, is preparing for a Fox News debate. She is planning to lob a grenade at candidate Donald Trump in the form of a question about his egregious treatment of women but taking on a right-wing power structure can often be a dangerous thing to do...




Four next level performances from Charlize Theron, Nicole Kidman, Margot Robbie and John Lithgow bring this real life dramatisation to enthralling and disturbing life. Theron's performance as Megyn Kelly alone makes BOMBSHELL worth seeing, and Margot Kidder shines as Kayla, a composite character who represents the many employees harassed by Fox News CEO Roger Ailes. Lithgow is memorably disgusting as he captures the profane, predatory and paranoid sides of the ultimate bad news boss. Essential viewing after a bad day at the office.