JODOROWSKY: EL TOPO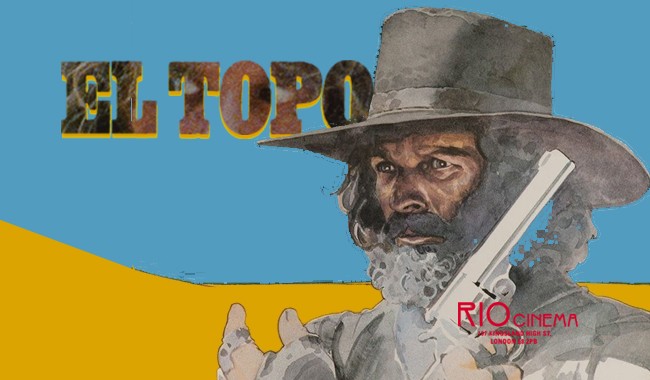 Book Tickets
Click a time to book tickets
Info

125 minutes
Director: Alejandro Jodorowsky
Cast: Alejandro Jodorowsky, Brontis Jodorowsky, Mara Lorenzio, David Silva.
Mexico (1973)

Synopsis

Controversial, influential, and endlessly fascinating Alejandro Jodorowsky is one of world cinema's most fabled iconoclasts. Often venerated as the ultimate cult film director, the Chilean artist shot to prominence as a 1970s counter-cultural icon with three surreal masterpieces FANDO Y LIS, EL TOPO and THE HOLY MOUNTAIN. These extraordinary films bedazzled audiences with their unique aesthetic, contrasting violence and beauty; the sublime and the sacrilegious; the mystical and the macabre...




Presented in a stunning new 4K restoration, EL TOPO finds classic Americana and avant-garde European sensibilities colliding with Zen Buddhism and the Bible as master gunfighter and mystic El Topo (played by writer/director Alejandro Jodorowsky himself) tries to defeat sharp-shooting rivals on a bizarre path to allegorical self-awareness and resurrection.




EL TOPO's flood of sacrilegious imagery, existential symbolism and outrageous violence scandalised the 1973 Cannes Film Festival but quickly caught the imagination of movie audiences, becoming a landmark in independent film-making. The early screenings at New York's Elgin Theatre sparked the Midnight Movie phenomena, catalysed by an endorsement from John Lennon and Yoko Ono.




The film is subtitled.