UNCUT GEMS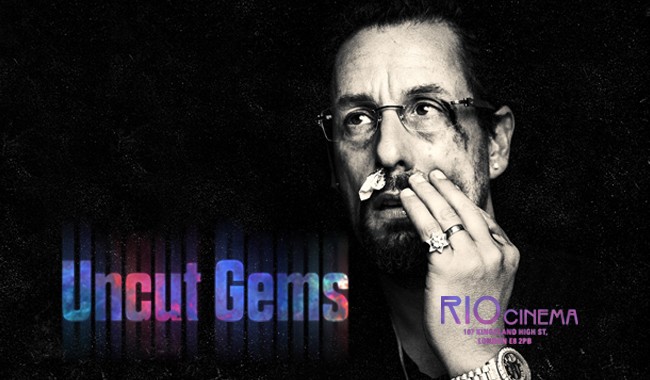 Book Tickets
Click a time to book tickets
Info

135 minutes
Director: Josh & Benny Safdie
Cast: Adam Sandler, Lakeith Stanfield, Julia Fox, Eric Bogosian, Judd Hirsch.
USA (2019)

Synopsis

Time is money, and both are in short supply in UNCUT GEMS, the latest electrifying and wickedly funny high octane race-against-the-clock-thriller from indie favourites Josh and Benny Safdie that features a knockout performance from Adam Sandler.




Howard Ratner is a charismatic New York City jeweller, gambler, dreamer and self-defeating buffoon who is always on the lookout for the next big score. When he makes a series of high-stakes bets that could lead to the windfall of a lifetime, Howard must perform a precarious high-wire act, balancing business, family, and encroaching adversaries on all sides, in his relentless pursuit of the ultimate win...




The down-and-dirty side of New York life is captured with a gritty, naturalistic feel as UNCUT GEMS recounts a breathless journey that juggles all the exhilaration and the hopelessness of a life lived on the edge. Vibrant, startling and unique, it's one hell of a diamond in the rough.