PARASITE + Bong Joon-ho Live Satellite Q&A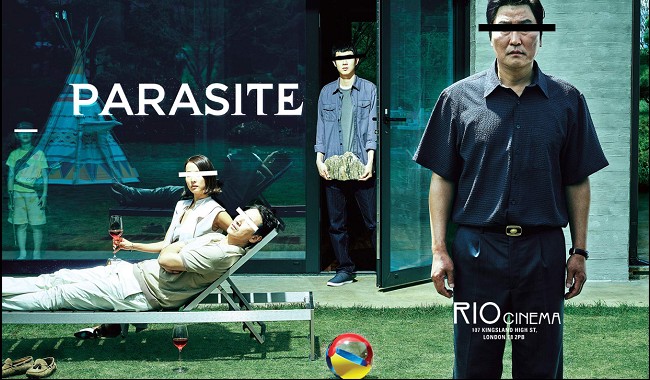 Book Tickets
Click a time to book tickets
Info

132 minutes
Director: Bong Joon-ho
Cast: Kang-ho Song, Sun-kyun Lee, Yeo-jeong Jo, Woo-sik Choi, Hyae Jin Chang, So-dam Park.
South Korea (2019)

Synopsis

A special preview of a multi-award winning cinematic wonder that mixes pathos and satire with thrills and drama to create a unique politically charged blend that observes and dissects the way we are.




A tale of two families: Ki-taek is the good-for-nothing, unemployed patriarch of a family of grifters — his wife Chung-sook , his clever daughter Ki-jung, and his son Ki-woo — who live in a sordid basement. The Parks, on the other hand, live in a fabulous house with their teenage daughter Da-hye and terribly spoiled son Da-song. The destinies of the two families cross when Ki-woo is hired by the Parks to be the private English tutor of Da-hye. The result could well be both unpredictable and explosive....




PARASITE is a brilliant, biting, chilling, and darkly hilarious piece of social commentary from Korean master filmmaker Bong Joon-Ho that's as rollicking as it is ruminative. A movie for our times - you may not like where it goes, but you certainly won't forget it.




Followed by a Q&A with director Bong Joon-ho broadcast live via satellite.




This film is subtitled.