1917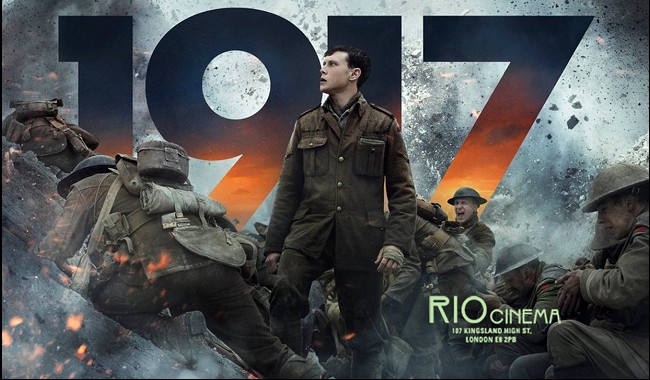 Book Tickets
Click a time to book tickets
Info

119 minutes
Director: Sam Mendes
Cast: George MacKay, Dean-Charles Chapman, Mark Strong, Andrew Scott, Colin Firth, Benedict Cumberbatch
UK (2019)

Synopsis

The clock is nerve-janglingly ticking in Sam Mendes' emotionally thrilling and technically stunning story of friendship and hope in a world that has lost its humanity.




'No Mans Land' 1917. At the height of the First World War, two young British soldiers, Blake (Dean-Charles Chapman) and Schofield (George MacKay) are given a seemingly impossible mission. In a race against time, they must cross enemy territory and deliver a message that will stop 1600 soldiers walking into a trap. Blake's own brother is among them...




1917 is brilliantly told in real time with what is seemingly one continuous take but just as in director Sam Mendes' landmark James Bond entry SKYFALL, this is no empty homage to the familiar, but a gripping view of a world gone mad, told with a real sense of tension and horror. This journey through 'no man's land, where unspeakable horror and haunting beauty live side by side, is stunningly captured by the cinematography of 14 times Oscar nominee Roger Deakins. Add pitch perfect performances by George Mackay and Dean-Charles chapman as the two comrades in arms plus cameos from the likes of Andrew Scott and Colin Firth, and 1917 becomes the intense, immersive experience for which cinema was invented.