Preview: THE MAN WHO KILLED DON QUIXOTE + Terry Gilliam int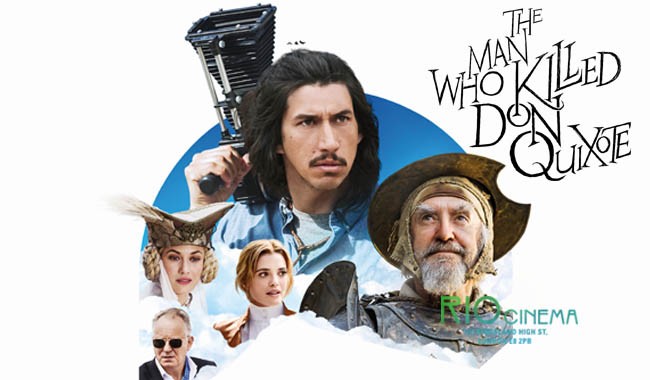 Book Tickets
Click a time to book tickets
Info

133 minutes
Director: Terry Gilliam
Cast: Adam Driver, Jonathan Pryce, Jason Watkins, José Luis Ferrer, Paloma Bloyd.
Spain/UK/France (2018)

Synopsis

"What a dull place the world would be without Terry Gilliam" Peter Bradshaw, The Guardian.




A legendary and fantastic literary tale of adventure and daring-do. A modern epic tale of disaster and disappointment with a happy ending that has already become a filmmaking legend. Terry Gilliam's 30 year passionate but seemingly doomed struggle to complete his version of Cervantes' masterpiece is finally over and the result is the gloriously witty THE MAN WHO KILLED DON QUIXOTE.




Toby (Adam Driver), a cynical advertising director, finds himself trapped in the outrageous delusions of an old Spanish shoe-maker who believes himself to be Don Quixote. In the course of their comic and increasingly surreal adventures, Toby is forced to confront the tragic repercussions of a film he made in his idealistic youth - a film that changed the hopes and dreams of a small Spanish village forever. Can Toby make amends and regain his humanity? Can Don Quixote survive his madness and imminent death? Or will love conquer all?




Terry Gilliams' dream project/production nightmare is an inventively cinematic joyride, sumptuously designed and stunningly photographed, with Jonathan Pryce as the perfect Quixote. Fantasy, memories, dreams, time-travelling, action, comedy, drama and romance have rarely been so irresistible.




The screening of THE MAN WHO KILLED DON QUIXOTE will be followed by a recorded interview with Terry Gilliam.