MARRIAGE STORY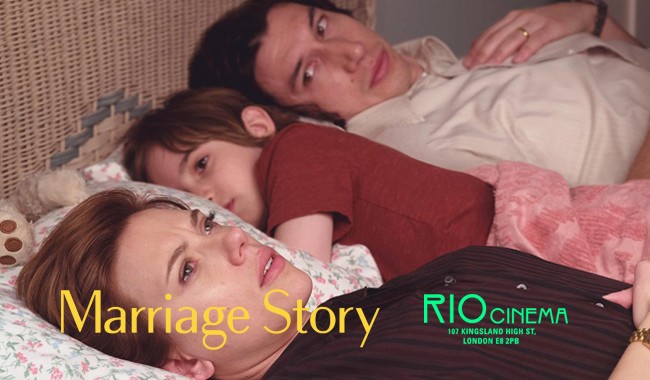 Book Tickets
Click a time to book tickets
Info

137 minutes
Director: Noah Baumbach
Cast: Scarlett Johansson, Adam Driver, Laura Dern, Ray Liotta, Alan Alda
USA (2019)

Synopsis

Both hilarious and heartbreaking in equal measures, MARRIAGE STORY is the incisive, compassionate and remarkable chronicle of a once enviable but now crumbling relationship from the writer/director of FRANCES HA, Noah Baumbach.




Charlie (Adam Driver) is a playwright who wants to stay in New York. Nicole (Scarlett Johansson) is an actor who's landed a coveted television role that requires her to relocate to Los Angeles. Their relationship is already strained...




The lived-in performances, not only of Driver and Johansson but also those of Laura Dern, Alan Alda, and Ray Liotta, are believably compelling as the emotional depths of a complex relationship are explored, back and forth, blow by blow. As rich as it is enriching, MARRIAGE STORY is undoubtedly one of the Films of the Year.