LUCE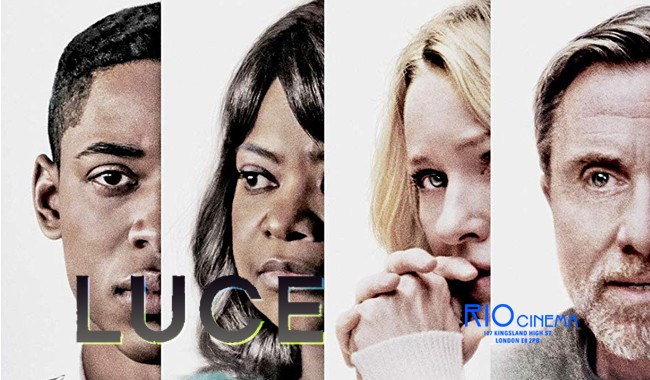 Book Tickets
Click a time to book tickets
Info

110 minutes
Director: Julius Onah
Cast: Naomi Watts, Octavia Spencer, Tim Roth, Kelvin Harrison Jr., Norbert Leo Butz, Andrea Bang
USA (2019)

Synopsis

A multi-layered and beautifully made psychological thriller with outstanding performances from the ensemble cast, LUCE is a tense look at race, class, trust and power.




An all-star high school athlete and accomplished debater, seventeen year old Luce (Kelvin Harrison Jr) is a poster boy for the new American Dream. As are his parents (Naomi Watts and Tim Roth), who adopted him from war-torn country Eritrea a decade earlier. But when his teacher (Octavia Spencer) becomes suspicious that something darker may lurk beneath his highly-controlled exterior, Luce's stellar reputation is called into question. Is there something to hide or are dangerous stereotypes at work?




Never less than compelling, LUCE boasts perfectly focussed and nuanced performances from young Kelvin Harrison and the great Octavia Spencer. The issues may be complex but in Nigerian-American director Julius Onah's bold adaptation of J.C. Lee's off-Broadway hit, the message is clear.