One Man's Madness + Director & Lee Thompson Q&A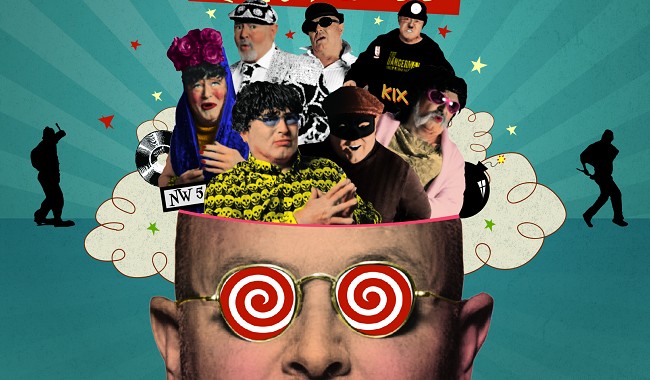 Book Tickets
Click a time to book tickets
Info

80 minutes
Director: Jeff Baynes
Cast: Mike Barson, Mark Bedford, Neil Brand
UK (2018)

Synopsis

A fresh, disorienting, quirky, slapstick romp through the history of Madness, accompanied by their irrepressible, flying saxophonist, Lee Thompson …. And it is probably mostly true.

No reverent interviews, no backslapping endorsements, no hero worship and definitely no guitar solos. But slapstick tales of questionable behaviour, musical tomfoolery and the mayhem of actually being in a band, all told with the verve and inventiveness which made the original Madness videos so beloved.

This is Spinal Tap remade as an Ealing comedy, complete with Lee Thompson who is a wickedly gifted mimic of his close associates, his wife, sister, Suggs' mum and even renowned scholar Neil Brand.




Unlike anything else, unless you have seen Thom Yorke dress up as his mum (unlikely) and tell tales of dodging the long arm of the law or planning what to drop in the Queen's lap at the Olympic ceremony.




One thing you can be sure of is you will never be bored. Or want to watch a standard rock biography ever again. For which you will be very grateful. And very amused.