LIAF: AWAY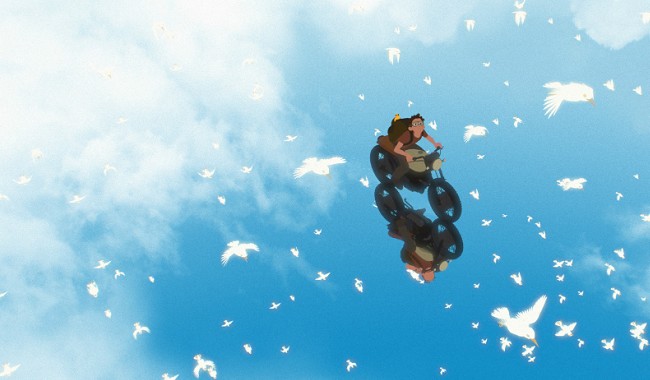 Book Tickets
Click a time to book tickets
Info

75 minutes
Director: Gints Zilbalodis
Latvia (2019)

Synopsis

THE LONDON INTERNATIONAL ANIMATION FESTIVAL




The London International Animation Festival (LIAF 2019) returns for its 16th year with a mammoth 10-day (November 29 – December 8) celebratory feast of forums, screentalks and screenings of over 250 of the best, most innovative and entertaining recent, historical and retrospective independent animated shorts and features from around the world. The Rio is delighted to be again part of the LIAF with showings of two exciting and brilliantly original animated features. For full Festival details please check out the website at www.liaf.org.uk




AWAY - UK Premiere

Animated, edited, scored, and produced by Gints Zilbalodis, AWAY is a gripping story in a lusciously animated world.




The chase is on. A boy wakes up in a parachute in a desert. Running from a spectral giant, he finds an oasis. Alone on his quest, save a yellow bird, the boy makes the brave decision to follow a map to safety. With the deathly creature calmly following behind, the boy and his bird make their way across the island. With the brilliant score accompanying the high stakes of the journey, no words are necessary to connect you to the boy's thoughts as he takes risks and pushes himself to his limits.




A huge labour of love, Gints Zilbalodis worked on the film for three and a half years, handling all aspects of production including writing, designing, animating, post-production and composing the musical score.





"AWAY plunges the viewer into something close to a meditative state, with Zilbalodis' inspired self-composed score creating rushes of transfixing intensity."
- Jordan Mintzer, Hollywood Reporter




Director's Biography:

Gints Zilbalodis (born 1994) is a Latvian filmmaker and animator. His fascination for filmmaking began at an early age watching classic films and making shorts and commercials. He has made 7 short films in various mediums including hand-drawn animation, 3D animation and live-action and often mixing their characteristic aesthetics.