The curse of drugs: from field to street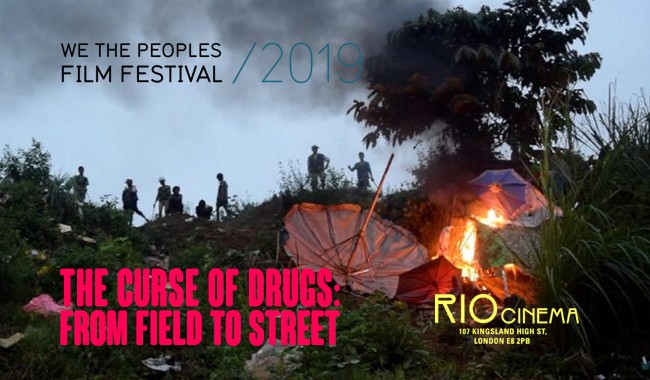 Book Tickets
Click a time to book tickets
Info

Synopsis

We The Peoples Film Festival presents -

The curse of drugs: from field to street




As governments set out to introduce humane drug treatment policies, lives are lost and hopes dashed




Opium Wars (52 mins)

Director: John La Raw

In the Kachin State of Myanmar, more than half of the youth is addict on opium, sold with the help of a corrupted police. Citizens decide to fight with the dealers by themselves through a militia, but they will face not only drug dealers armed like an army, but also opium field owners or the government that doesn't care about the Kachin state, since it's a Catholic area in a Buddhist country.




METHADONE: Painted into a corner (10 mins)

Director: Chris Norman

Two individuals detail their experiences navigating the opiate landscape which led them to Methadone and their subsequent difficulties with the drug that replaced one addiction with another.