THE DAY SHALL COME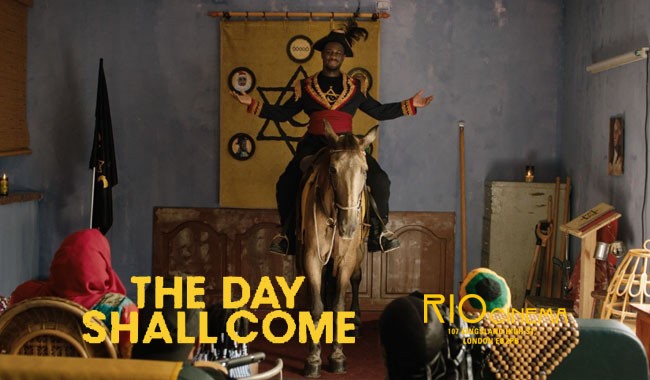 Book Tickets
Click a time to book tickets
Info

88 minutes
Director: Chris Morris
Cast: Anna Kendrick, Marchánt Davis, Danielle Brooks, Denis O'Hare, Marchánt Davis
USA (2019)

Synopsis

Chris Morris, creator of such surreal and satirical comedy classics as The Day Today and Brass Eye belatedly follows his big screen debut FOUR LIONS with a ballsy and very funny tale of FBI trickery which, as the opening title card reads, is "Based on a hundred true stories."




Moses is an impoverished Miami preacher who heads the Star of Six, a congregation of six including his wife and child. However, the peaceful sect's belief system and Moses' prayers are unorthodox enough – he believes that both God and Satan communicate with him through a duck and that the CIA can summon dinosaurs with an air horn – to attract the attention of dysfunctional agent Kendra of the FBI's counterterrorism force (or should that be farce) After all, isn't it harder to catch a real terrorist than it is to manufacture your own?




Chris Morris continues to mine comedy gold with his raucous but astute takes on the darker aspects of the world around us. With a great performance from Marchánt Davis as Moses, THE DAY SHALL COME's mix of broad, laugh-out-loud absurdity and casually brutal wit is never less than hilariously incendiary.