MIDNIGHT EXCESS: BLINDMAN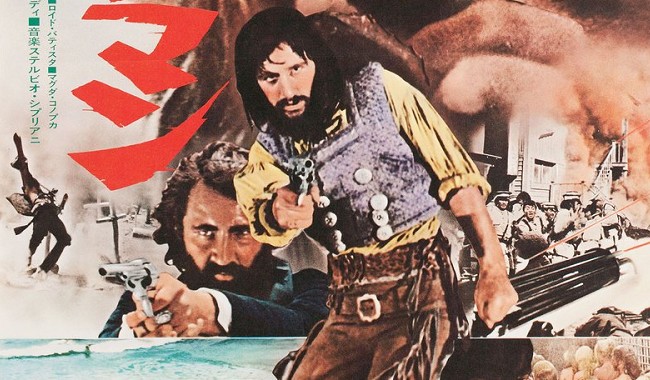 Book Tickets
Click a time to book tickets
Info

96 minutes
Director: Ferdinando Baldi
Cast: Ringo Strarr, Tony Athony, Lloyd Batista
Mexico/Uk (1971)

Synopsis

MIDNIGHT EXCESS is a film programme from SUPAKINO that brings back the thrill of weird and wonderful late-night movies to London's historic Rio Cinema.

Join us for 2 nights of Ringo Starr in wild cult cinema this December with THE MAGIC CHRISTIAN (1969) and BLINDMAN (1971). The Rio's very own TIM STEVENS will be chatting with RANJIT S. RUPRAI before each film.

BLINDMAN (1971) Dir. Ferdinando Baldi

Grindhouse meets Spaghetti Western with a touch of Zatoichi in the legendary BLINDMAN. Tony Anthony plays a blind bounty hunter hired to bring 50 mail-order brides to miners in Texas but is betrayed by his partners and must face murderous bandits and the Mexican Army in order to fulfil his contract. Ringo Starr plays Candy, a hairy bandido whose lustful obsession for a gringo's comely daughter gets in the way of everyone's plans.

Tim Stevens of Rio Cinema and Ranjit S. Ruprai of SUPAKINO will be chatting on stage about the film beforehand. Get there early for some Ringo Starr extras.