Native Spirit Festival - Urban NDNZ Triple Bill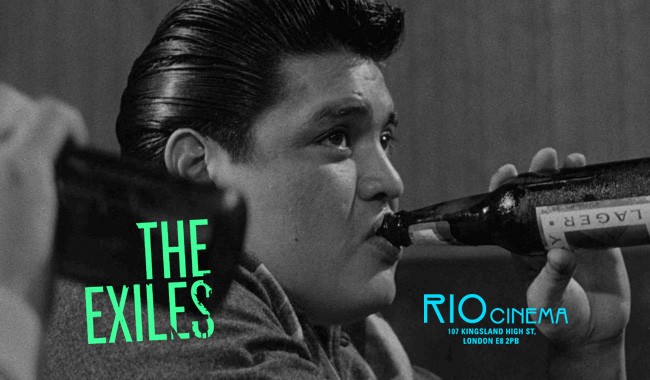 Book Tickets
Click a time to book tickets
Info

Synopsis

Native Spirit Festival presents three films (1961 to 2019) about Reservations, Urban life and identity for contemporary young Native Americans.




The Mystery of Now (16 mins)

Director: Audrey Buchanan

USA (2019)

In the short film, "The Mystery of Now," artist and Apache Skateboards founder, Douglas Miles shares socio-political context around the history that lead to life on the San Carlos Apache reservation, and the personal history of how and why he started a skateboard brand and team of local youth leaders. His advice on cultivating resilience, creativity, and joy, provides guidance in a time that for many feels uncertain, polarizing and divisive in our living rooms and around our dinner tables.




Legacy of Exiled NDNZ (14 mins)

Director: Pamela Peters

USA (2104)

Documents the lives of young American Indians currently living in Los Angeles, California, while functioning as a tribute to the first generation of relocated (exiled) Indians as mandated by the United States Congress through the Relocation Act and managed by the Bureau of Indian Affairs' (BIA) starting in the 1950s.




The Exiles (72 mins)

Director: Kent Mackenzie

USA (1961)

THE EXILES chronicles one night in the lives of young Native American men and women living in the Bunker Hill district of Los Angeles. Based entirely on interviews with the participants and their friends, the film follows a group of exiles — transplants from Southwest reservations — as they flirt, drink, party, fight, and dance.

Filmmaker Kent Mackenzie first conceived of The Exiles during the making of his short film Bunker Hill—1956 while a student at the University of Southern California. In July 1957, Mackenzie began to hang around with some of the young Indians in downtown Los Angeles. After a couple of months, he broached the subject of making a film that would present a realistic portrayal of Indian life in the community.