JOKER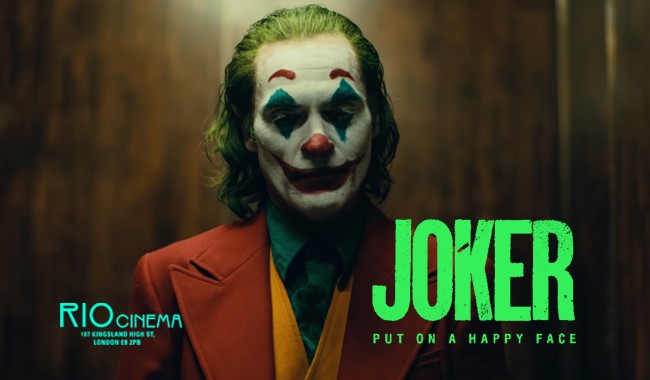 Book Tickets
Click a time to book tickets
Info

122 minutes
Director: Todd Phillips
Cast: Joaquin Phoenix, Robert De Niro, Frances Conroy, Zazie Beetz, Shea Whigham.
usa (2019)

Synopsis

"Is it just me, or is it getting crazier out there?"




Joaquin Phoenix brilliantly creates a complex and compelling portrait of the legendary DC comic villain as director Todd Phillips radically and darkly rethinks the comic book movie with the story of the origins of Batman's arch nemesis, The Joker.




Gotham City, 1981. The rich are getting richer and the poor are getting poorer. A clown-for-hire by day, Arthur Fleck strives to be a stand-up comic at night... but finds that the joke always seems to be on him. Out of tune with everyone around him and devoted to the care of his fragile mother, this would-be Clown Prince of Comedy is searching for the father figure he's never had, whether it be wealthy businessman Thomas Wayne or TV host Murray Franklin. Caught in a cyclical existence teetering on the precipice of reality and madness, one bad decision will bring about a chain reaction of escalating, ultimately deadly, events...




As poignant and disconcerting as it is thrilling and chilling, JOKER is no joke, rather a complex tale of modern times that is topped by Joaquin Phoenix's dazzling performance, as bold and spectacular as the film itself. See it to believe it.