YULI: THE CARLOS ACOSTA STORY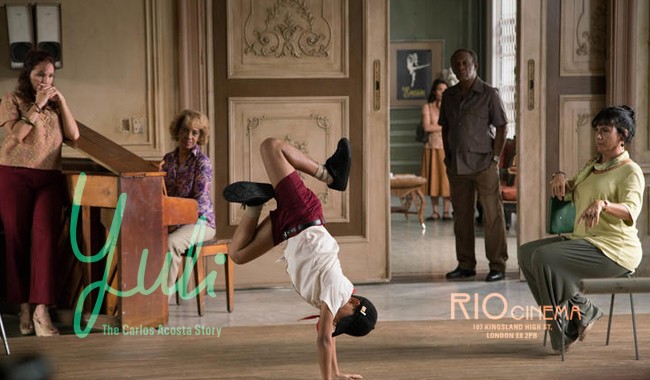 Book Tickets
Click a time to book tickets
Info

110 minutes
Director: Icíar Bollaín
Cast: Carlos Acosta, Santiago Alfonso, Keyvin Martínez, Edlison Manuel Olbera Núñez, Laura De la Uz.
Spain/Cuba/UK (2018)

Synopsis

From an impromptu breakdance competition on the streets of Havana to the stages of the world's cultural capitals, YULI: THE CARLOS ACOSTA STORY is the extraordinary story of the Cuban dancer who was the first black artist to perform some of ballet's most famous roles, not least Romeo for London's Royal Ballet.




Yuli is the nickname given to Carlos Acosta by his truck driver father, who considers him the son of Ogun, an African god and a fighter. He spends his early years in a poor Havana neighbourhood avoiding discipline, education, and his natural talent for dance but finally succumbs to the pressures of his father. Finding himself alone and miserable in London is just the beginning...




Starring the dancer himself - a magnetic force whose charisma and astonishing talent leaps off the screen - YULI: THE CARLOS ACOSTA STORY combines reconstructed flashbacks of various key incidents in his life alongside real historical footage of the dancer on stage and Carlos today producing an autobiographical dance piece with his troop Acosta Danza in Havana. With a screenplay by I DANIEL BLAKE writer Paul Laverty, the film has also much to say about sacrifice, identity, exile and the transformative power of art.




This film is part-subtitled.