CAPERNAUM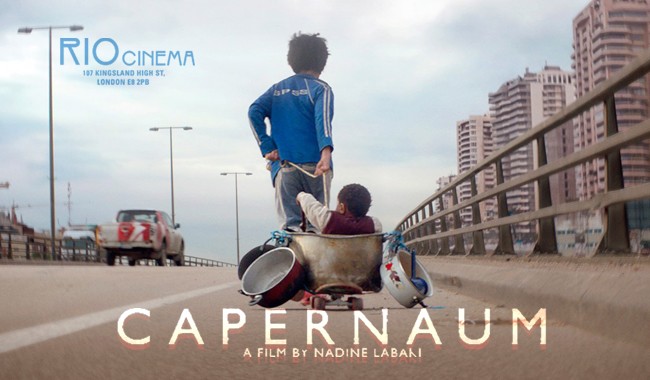 Book Tickets
Click a time to book tickets
Info

126 minutes
Director: Nadine Labaki
Cast: Zain Al Rafeea, Yordanos Shiferaw, Boluwatife Treasure Bankole, Kawsar Al Haddad
Lebanon (2018)

Synopsis

With CARAMEL, a perfectly judged tale of life in a Beirut beauty salon, director Nadine Labaki won international acclaim. Now, following standing ovations at Cannes (where it went on to win the Jury Prize) and the London Film Festival, her stunning new film goes deeper into a hidden, but still all too recognisable, world.




In a Beirut courtroom 12-year-old Zain, wise beyond his years and canny about the sinister machinations of his surroundings, announces he is suing his parents for neglect. Struggling to survive in a hostile world that has no regard for childhood, he has been trapped in a maze of limited options and horrific choices. A story of human trafficking, modern-day slavery, and callous indifference begins to unfold...

With searing performances by young Zain Al-Rafeea and a cast of non-professionals playing characters whose lives closely parallel their own, CAPERNAUM is compassionate, unforgettable storytelling, a battle cry for social justice and a tribute to the resilience of the human spirit in the most unexpected of places.




The film is subtitled.