FIRST REFORMED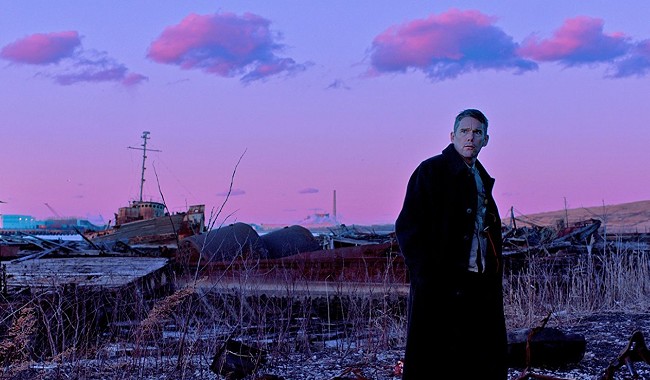 Book Tickets
Click a time to book tickets
Info

113 minutes
Director: Paul Schrader
Cast: Ethan Hawke, Amanda Seyfried, Phillip Ettinger.
USA (2017)

Synopsis

From Paul Schrader, revered as director of AMERICAN GIGOLO and CAT PEOPLE and writer of such modern classics as TAXI DRIVER and RAGING BULL comes a compulsively watchable feast of brooding menace and pulpy thrills topped by a career best performance from Ethan Hawke.




In a remote part of upstate New York, Ernst Toller (Hawke), a church minister haunted by the death of his son, becomes inescapably drawn into the lives of new parishioners Michael (Phillip Ettinger) and Mary (Amanda Seyfried). The young couple's marriage is being wrenched apart by Michael's fixation on the coming environmental apocalypse and when Ernst realises the true depth of Michael's fervour, he is set on a path he never expected...




Both a look at life on the margins and the environmental anxieties of the modern age – it won the Venice Film Festival's Green Drop Award in 2017 – FIRST REFORMED is an intelligent thriller with the power to surprise and shock and very definitely a Paul Schrader movie.




Plus!

THE LAST KISS (15)

Uk 2017. Writter/Director Michael Jaffer. 4 mins.

Eleni Miariti, David Guerrero




El Último Beso:

The morning after a night of passion.