Filming at The Rio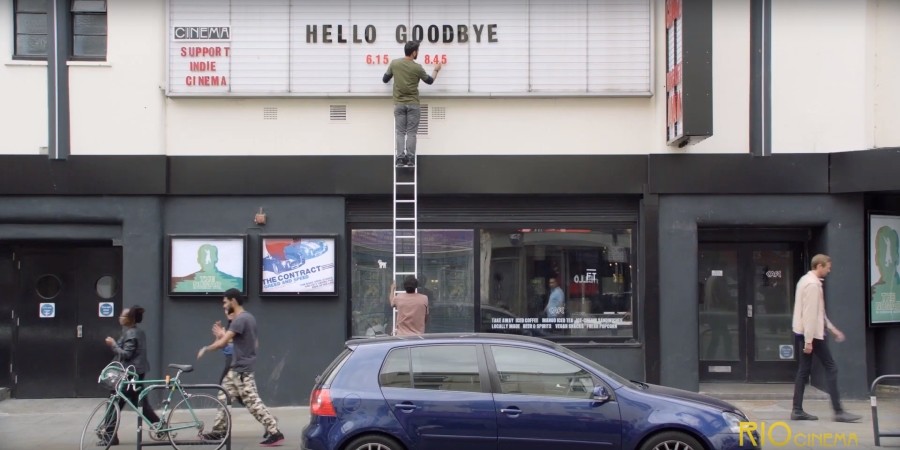 The Rio is one of London's most unique and iconic filming locations. With its bold 1930s exterior and unspoilt picture palace interior, our auditorium can pass for a number of periods and we are regularly used as a location for commercials, music videos, television and feature films.
You can also shoot in other locations around the building including our projection room, which houses our 35mm projector; our foyer complete with bar and popcorn machine and outside our Grade II-listed building.
Mondays and Fridays are our most flexible days but we can accommodate weekends by arrangement. We are happy to accommodate your shooting schedules whenever possible.
Recent filming at the Rio includes:
Peter Crouch, Carphone Warehouse - Pull a Switcheroo TV Advert
Ni Ni for Gucci Eyewear Fall Winter
Series 1 Giri/Haji BBC/HBO
Dr. Martens 'Tough As You' AW19 Campaign Film
Noise Presents British Masters Brett Anderson
Weekday matinee from £275 per hour + VAT
Weedend matinee from £325 per hour + VAT
Full day (subject to availability) from £4000+vat
For more information or to book your party, please complete the hires information form here.