Become a Rio Member!

All active memberships during lockdown have been extended so you can keep enjoying your benefits!
JOIN US
Become a MEMBER now and support London's oldest community cinema from just £30.!
In return, you'll receive
Free tickets

Discounts for

Friends

Exclusive members

Previews

Early Booking

on selected Events

Discounts at the

Bar

Discounts on the

Rio Online Player
+ monthly offers from business and cultural partners in Hackney

A CINEMA FOR THE WHOLE COMMUNITY
There's many things that make The Rio the iconic picture palace it is today. Sure, we have our glorious art deco facade and a unique radical history – as well as some fabulous pink leopard print carpeting.

But the Rio would be nothing without its loyal members who help secure the cinema's future with their support. So, if you're a film fan or a regular at The Rio – you have to check out our benefit-packed memberships. It'll save you money and keep your favourite independent picture house thriving.
As a community cinema, The Rio has a fantastic education programme – with thousands of local school pupils attending screenings and talks every year. We also provide Classic Matinees for senior citizens and career home residents, Parent & Baby screenings, Hard-Of-Hearing screenings, School Holiday, Family Matinees, and young film-maker screenings.
We also host and support some of London's leading and most innovative film festivals. As a member you can attend our Annual General Meeting and be part of our future plans, and have voting rights.
Every membership we sell helps us to continue this invaluable work
*members discount does not apply to film festivals, special events, private screenings.*
MEMBERS BENEFITS
CLASSIC:
£30 – For the Rio Regular. Make the most of your cinema trips with our top notch offer. An instant classic. Why not gift it to your film fanatic buddy?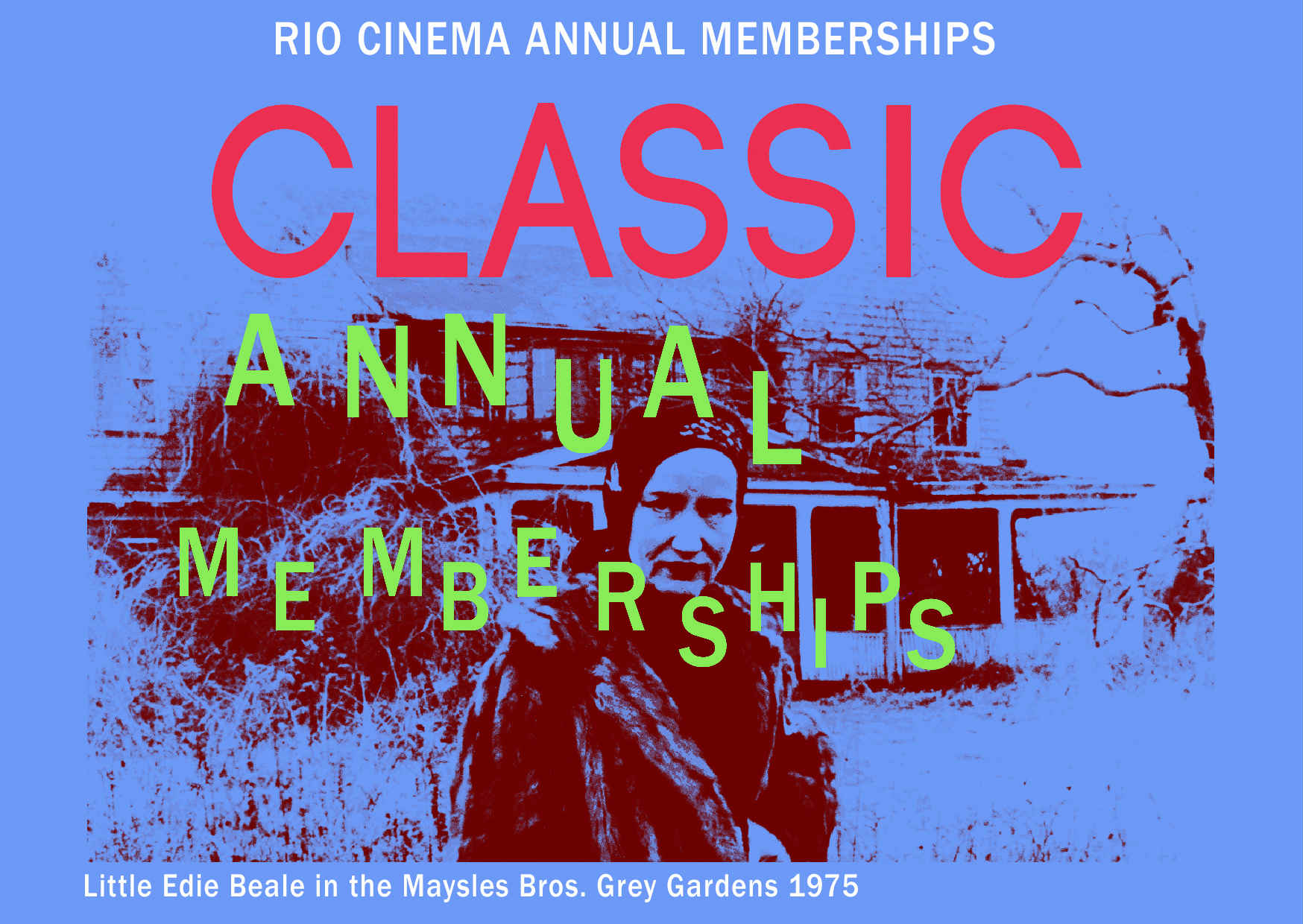 All year round, CLASSIC members receive:
- 2 FREE tickets
- Up to £2.50 off ALL SHOWS
- 15% DISCOUNT at the bar
- £5 Tuesdays
BRAVO:
£60 - Unlock the next level of Rio loyalty with the Bravo Membership. The best supporting act, ever.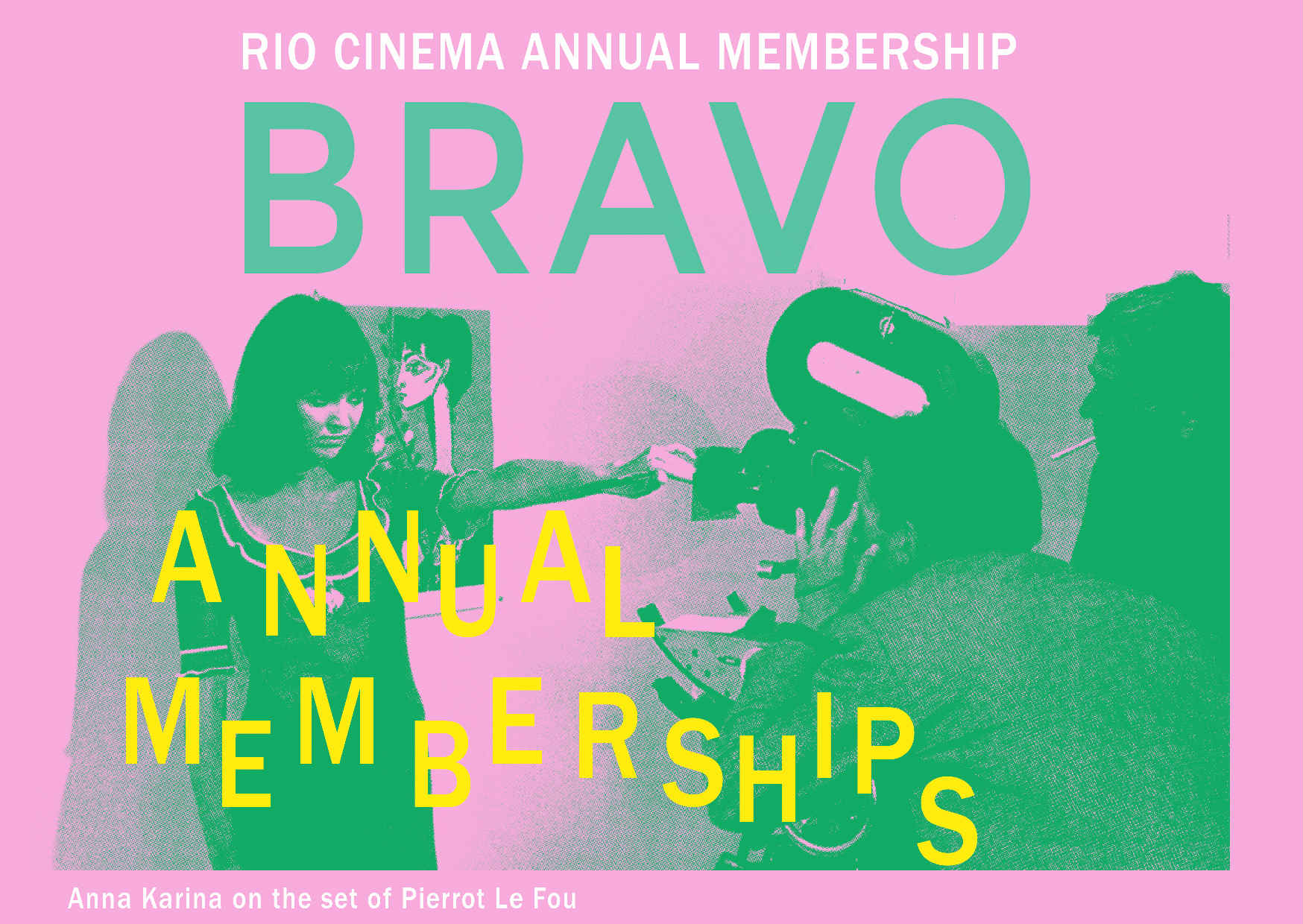 For a year, BRAVO Members receive:
- 4 FREE tickets
- Up to £2.50 off ALL SHOWS
- 15% DISCOUNT at the bar
- £5 Tuesdays for you and a Guest
- £2 off tickets for you and a Guest every Wednesday and Thursday

LIFETIME:
£300 - The star of the show. Join us in holy matrimony with a membership for life and become true Rio Royalty.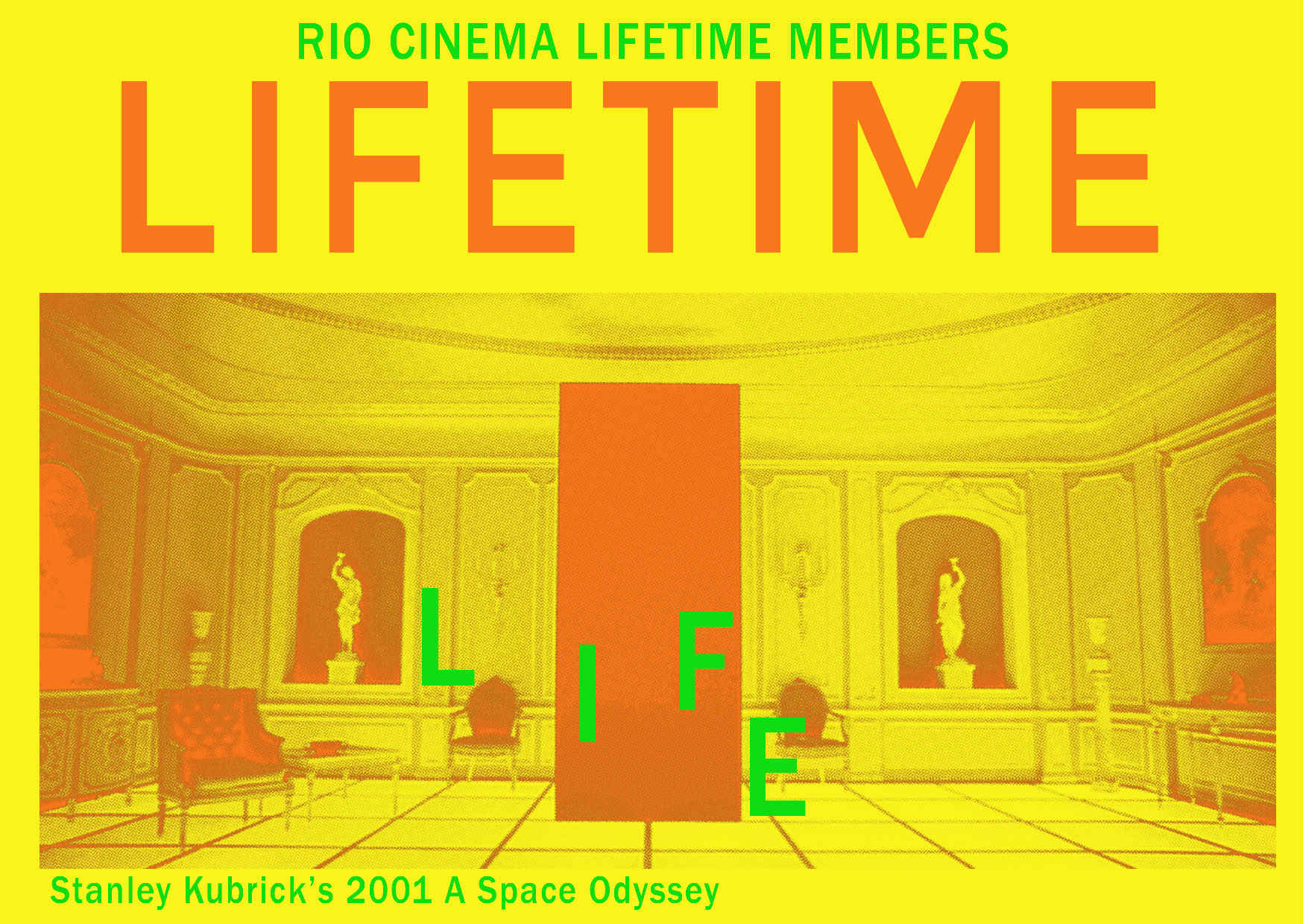 For eternity, LIFETIME members get
- 4 FREE tickets every year for LIFE
- Up to £2.50 off ALL SHOWS
- 15% DISCOUNT at the bar
- £5 Tuesdays for you and a Guest
- £2 off tickets for you and a Guest every Wednesday and Thursday