Treat of the Week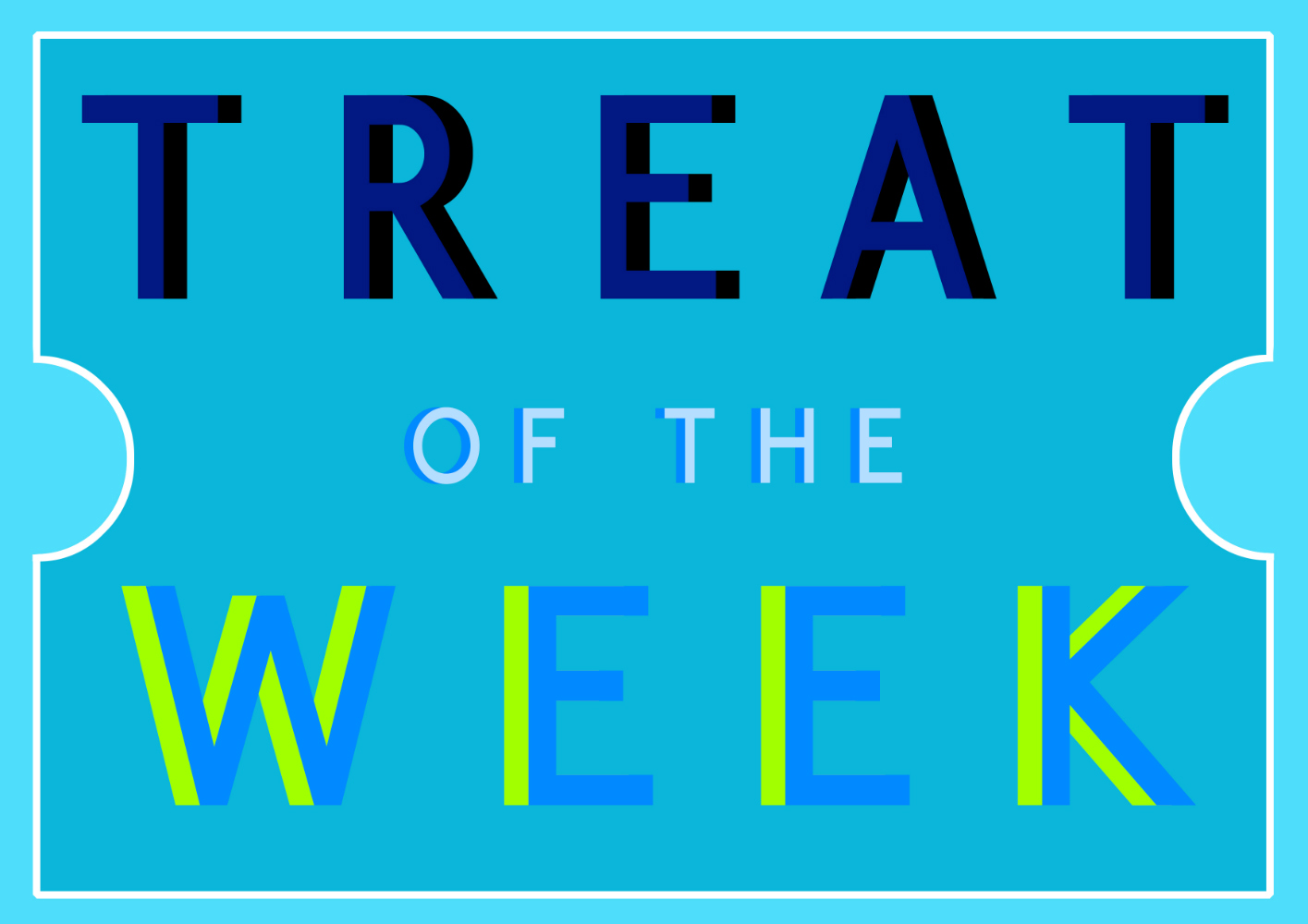 Look at these adorable cocktail ice lollies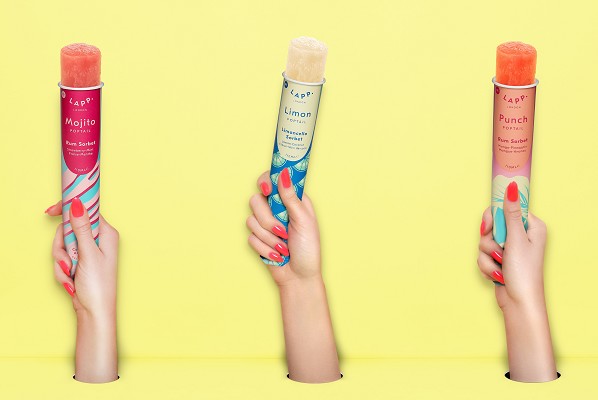 LETS GET COOL IN ZA POOL
Born from the idea of Cécilia & Laura, the two co-founders who met at university in Paris, LAPP ice pops are the perfect combination of a fruit sorbet's freshness and a cocktail's guilty pleasure. Always striving for harmony, the two women pay particular attention to the exquisite blend of flavours and trendy packaging of the products; thereby revealing the full
meaning of LAPP principle: "As tasty as they are beautiful".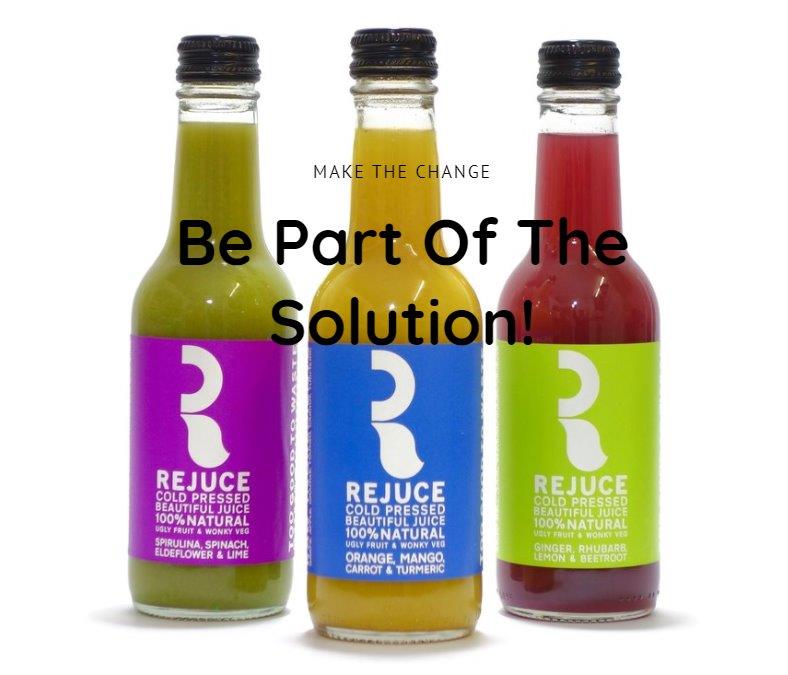 FROM FARM TO BOTTLE
We collect and select wonky fruit & ugly veg from farms all over the UK: the stuff that is deemed by some to be too big/small, unsymmetrical or just plain UgLy.
We transport the produce to our factory where we transform it into beautiful coldpressed juice.
Then...wait for it: we add ABSOLUTELY NOTHING ELSE. It is JUST 100% whole ugly fruit & veg that fills our recyclable bottles.
OUR JUICE IS NEVER FROM CONCENTRATE OR RECONSTITUTED FRUIT PULP
IT CONTAINS NO ARTIFICIAL COLOURS, FLAVOURINGS, STABILISERS, HOMOGENISERS, PRESERVATIVES, ADDITIVES
-------------------------------------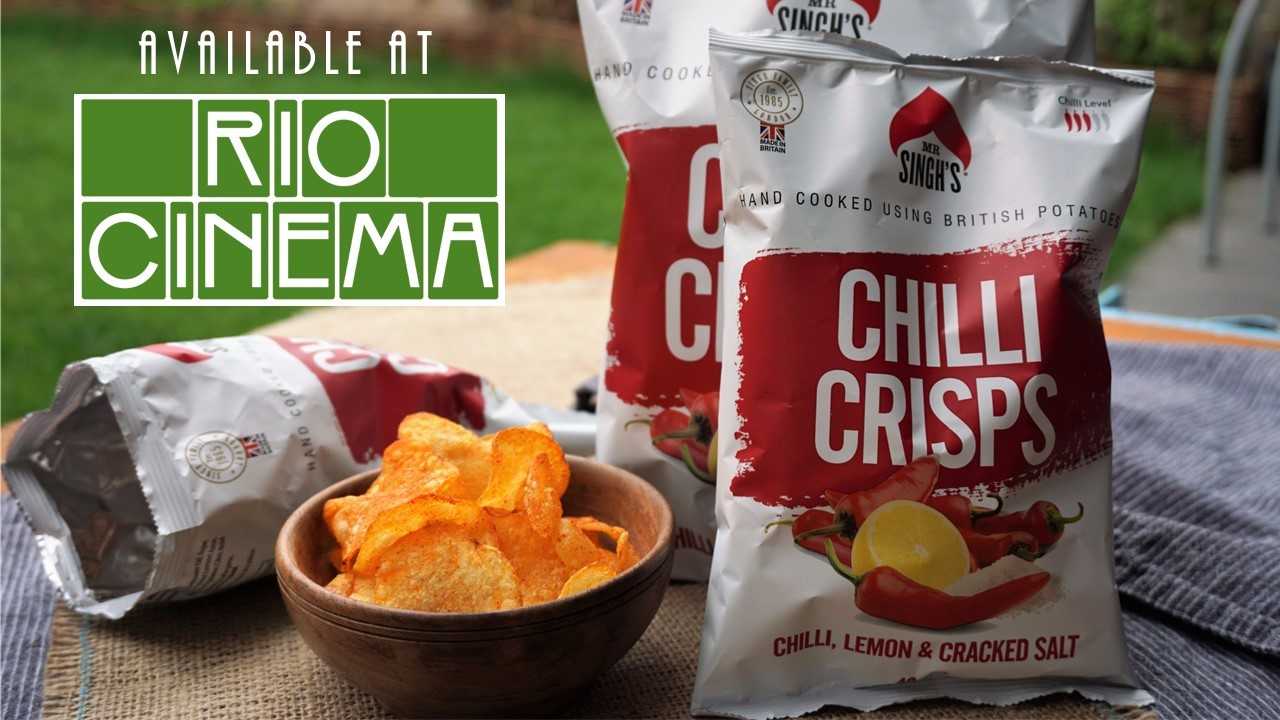 It all started in 1985. Popa Singh (Pops) had always been the cook of the family. Raised eating chilli along with 5 siblings, spice was inbuilt.
Mr. Singh's is a family business from East London producing and selling a range of all natural, British made products created out of love, passion and creativity.
Starting from their garden shed a few years ago using Popa Singh's secret recipes, they have grown to supply famous names such as Selfridges, Ocado, Booths, Londis, Nisa, Dunnes and over 450 independent stores, even exporting to New York, South Africa, Kenya, Paris, Hungary and Ireland. With magic in the air, the legend of Mr. Singh's was born.
Enjoy Mr Singh's crisps at the Rio Cinema cafe car now.
-------------------------------------
Created by innovative dessert specialist, Terri Mercieca (Fraise Sauvage), Happy Endings ice cream sandwiches are a thing of beauty and joy. All our ice creams sandwiches are made by passionate people with the best ingredients, organic chocolate from Original Beans, cream from The Estate Dairy, free range eggs. Featuring:
'Negroni' - blood orange and white chocolate parfait negroni reduction in chocolate biscuit with peruvian dark nibs
'The Naughty One' - Salt caramel miso parfait in a chocolate Guinness cake
'The Malty One' - Malted milk chocolate in a hob nob style oat biscuit half dipped in dark milk chocolate
and, made especially for us at The Rio, inspired by Twin Peaks - limited edition 'Damn Fine Cherry Pie'!
--------------------------------------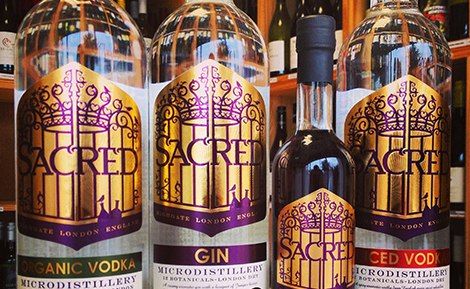 It is estimated that back in 18th century London, during the infamous 'Gin Craze', there were an astonishing 1,500 distilleries in the capital. Today there are only a handful, the smallest and most unusual being the award-winning Sacred Microdistillery, located in Ian Hart's family home in Highgate, north London.
You can enjoy Sacred's Gin and Organic Vodka at the Rio in a variety of specially designed cocktails:
The Rio Gin Mint Julep
White Russian w/ Cold & Blac Coffee Liqueur
and the Sunday Bloody Sunday Mary
--------------------------------------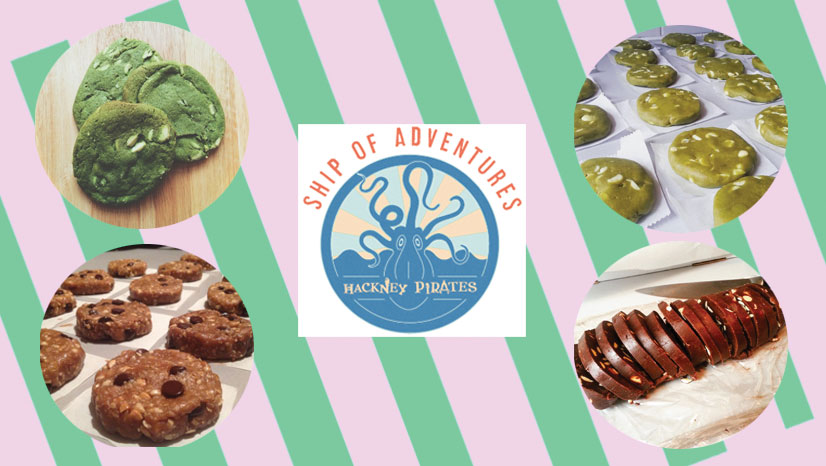 Allow me to introduce you to the sublimely delicious Ship Of Adventures Cookies!
Triple Choc Chip Cookie
Matcha White Choc Chip Cookie
Oaty Peanut Butter & Dark Choc Chip Cookie
All cookies are made from scratch in-house at the Ship of Adventures. The Ship is a cafe, gift shop, book shop and events space run by The Hackney Pirates to support their educational workshops with young people in Hackney. And the Rio are so very very pleased to be partnering up with the fine people of their cafe, so we can bring you these extraordinary treats.
Enjoy with a Clippers Tea or a Climpson & Son coffee.
--------------------------------------
The world drinks 1.9 billion coke drinks every day but the people behind the name ingredient have never earned a cent. So Karma Cola decided to something about that. Every time someone buys a bottle of Karma Cola proceeds go back to the people who grow cola in Boma village, Sierra Leone. The Karma Cola Foundation guarantees growers get something back from drinkers. Karma Cola was awarded 'The World's Fairest Fairtrader' for their work in Sierra Leone.
#drinknoevil at the Rio cafe bar by choosing a Karma Cola, Lemmy Lemonade or Gingerella bottle or can.
--------------------------------------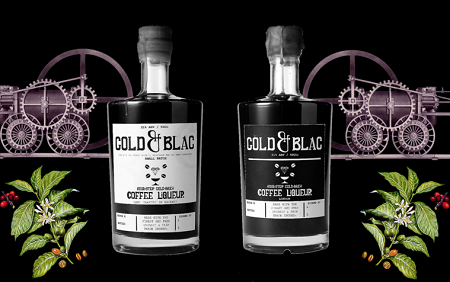 100% natural COLD&BLAC uses the finest available certified Fair-Trade, Organic and GMO free ingredients, ensuring everything they do is produced with love, tenderness and passion from root to fruit. They do not use processed cane sugar, artificial additives or thickeners. This is as close to a raw product as you can get in a coffee liqueur, producing an individual and breathtaking flavour profile to be savoured at leisure.
You can enjoy COLD&BLAC at the Rio in a variety of specially designed cocktails:
White Russian w/ Sacred Organic Vodka
Black Russian
and Double Espresso Martini