Community Screenings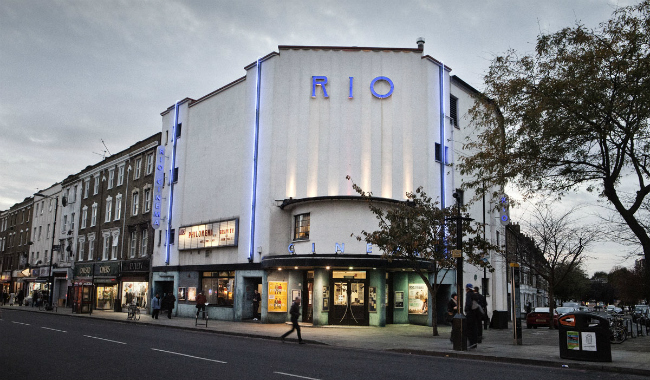 The Rio is London's oldest community run cinema, and we offer a wide variety of events for local residents.
As well as our main weekly feature, we also programme regular special screenings for, amongst others:
Classic Matinee for the over 60's
Family matinee shows during school holidays
Festival screenings to support a huge range of independent film makers
School screenings - we show films on week day morning to thousands of local Hackney, Islington and Haringey school children every year
For more information click on the tabs on the right hand side, or contact us by email.
What's On This Week
Latest News
REOPENING AND COVID-19 MEASURES

RIO CINEMA COVID-19 MEASURES IS IT SAFE TO COME TO THE RIO? Find all of the information relate...

Covid19 Update

Dear Rio Patrons, Due to recent Government advice, we are very sad to say that the cinema will ...

Exterior works part 1

Exterior works part 1 - done! New LED lighting and full colour palette! Very soon - part 2 ... n...