FAQs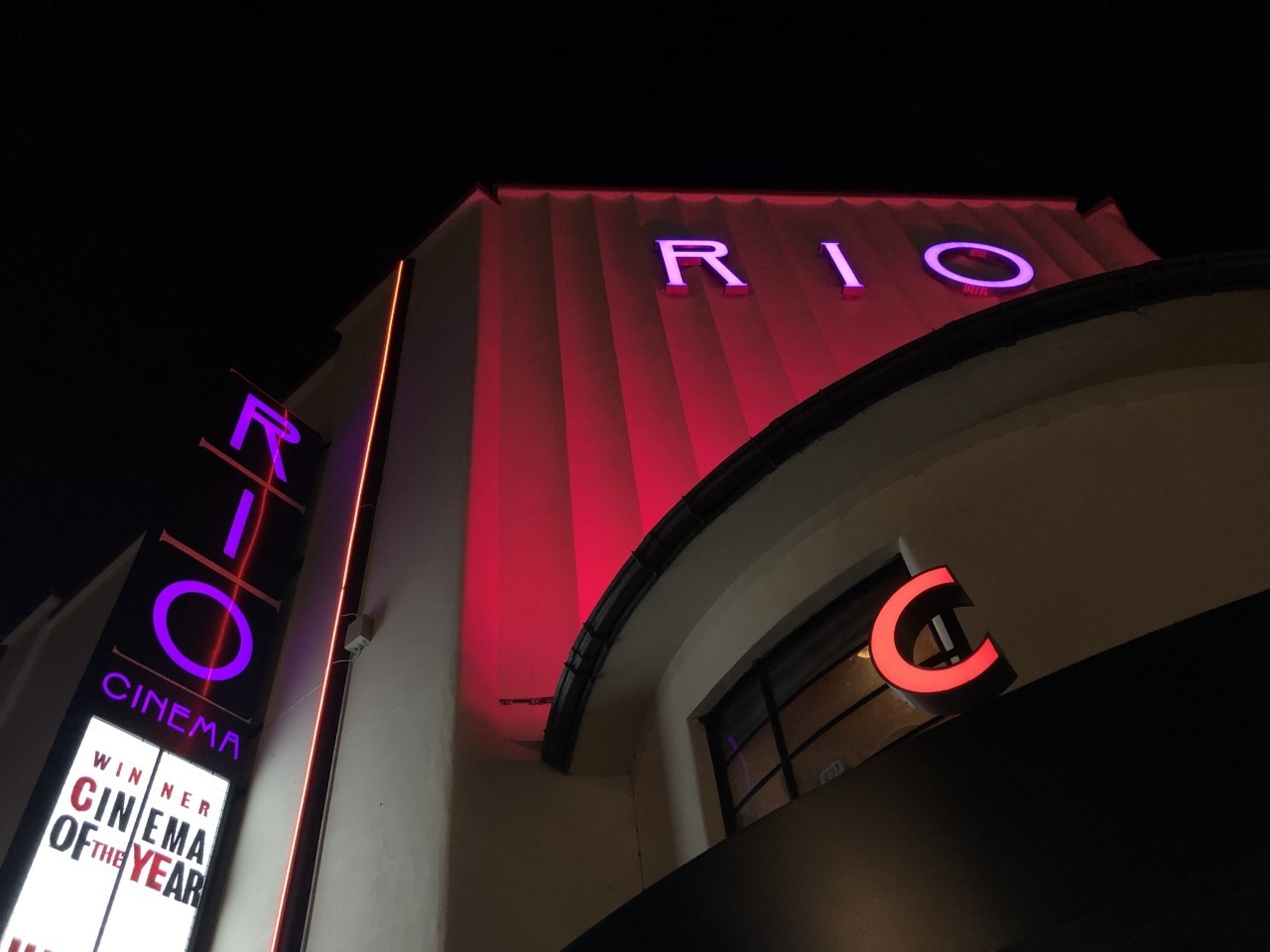 RIO CINEMA COVID-19 MEASURES
All of the measures we have put in place are available here.
We are following government safety guidelines as well as advice from the United Kingdom Cinema Association (UKCA).
Please be aware that all measures are subject to change based on government advice.
---------------------------------
Where can I find out what films you are showing?
You can find out what's on here: What's On, or check a specific date on the calendar, located on the right hand side of our website. If there is nothing listed on a specific date, it means we are still waiting to confirm the film and times.
When do you have a P&B/family screening?
Parent & Baby screenings are on every Thursday, and during the school holidays we show family matinees.
What else are you showing?
As we are a two-screen cinema, we are limited to how many films we can show every week. However we have plenty of special events, Q&As, and one-off screenings! You can find out more here.
Can I hire the cinema?
Yes, you can hire the Rio for private screenings (Screen 1 has 402 seats and Sc2 has 28 seats), conferences, music events, birthday parties, or even as a filming location.
You can find more information here, or contact Oliver Meek at oliver@riocinema.org.uk, with a suggested date and time, and a description of your project and requirements.
How do I create an online account?
Click on the link on the top right of our website, just underneath the menu, its free! Or go directly to this page.
How is an account different to a membership?
Registering for a free Rio online account will allow you to book tickets and sign up for our weekly what's on email list, so that we can send you information about upcoming screenings, events and more.
A paid Rio membership gives you free and discounted tickets, discounts at the bar and local businesses, and advance booking for special screenings. A one year membership costs £30, or £50 for a joint one. A life membership costs £300. You can find out more here.
What do stalls and circle mean?
The Rio is one of London's few remaining 1930's cinemas, complete with its original auditorium. The stalls are the ground floor of the auditorium and can accommodate 188 customers (plus 3 wheelchairs - fully accessible). The Circle is upstairs and can accommodate 214 customers.
When is upstairs open?
We open the circle only for busy screenings and special events.
What is you latecomers policy?
Latecomers are allowed in up to 15 minutes after the feature has started.
Can I buy a gift voucher?
Absolutely! You can buy a voucher and put as much money as you want on it, which can then be used towards tickets, food and drinks.
You can do this by coming in, or calling us - however you will need to come in to collect the voucher.
Unless stated otherwise on the voucher, they expire 12 months after the purchase date. This also applies to any other type of vouchers such as complementary tickets and credit notes.
Can I bring my school group here?
Yes - where the certificate allows. It is best to book in advance to be sure you get all the seats you need, if its a large group please contact us for a discount.
We also do special school screenings on weekday mornings during term time, often showing educational, themed or requested films - see our Education page on this website or contact Andrew Woodyatt at andrew@riocinema.org.uk for more information or to make a booking.
Are you accessible?
Yes our stalls are fully accessible, and we have 3 wheelchair spaces available. Screen 2 is accessible via a lift. More spaces can be made available on request. Please get in touch with us if you want to make sure you will have a wheelchair space. There is also an accessible toilet on each level.
Can I use e-cigarettes in the auditorium?
No, e-cigarettes are not allowed in the auditorium.
Can I bring my own food in?
As a charity, we ask that you do not bring your own food in. Surprisingly we do not make much money on ticket sales, and therefore rely on revenue from the bar and cafe We have plenty of healthy and affordable choices in our café/bar, both sweet and savoury, and by buying here, you will support our cinema.