Our History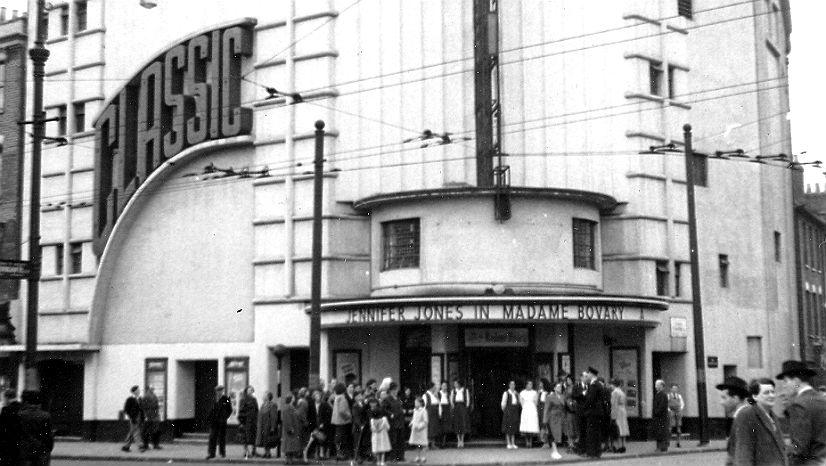 The Rio has a rich history stretching back over 112 years.
The original building was an auctioneer's shop owned by a pioneering business woman called Clara Ludski. She converted it into one of London's very first cinemas in 1909, and called it the Kingsland Palace of Animated Pictures, this early silent cinema was designed by a young W.E. Trent who went on to be the in-house architect for Gaumont Cinemas. The new fad for moving pictures proved so popular in Dalston that Clara bought up the properties on each side of the building, and commissioned the architect George Coles to design a spectacular purpose built picturehouse.
Construction began in 1913, and the Kingsland Empire opened in 1915. There was a two-level tea room, domed tower, and an elaborate auditorium with stalls and a steep circle, featuring five side arches and a proscenium with double corinthian columns either side, topped by a frieze and lifesized statues. It was a lot more theatrical than most cinemas of that date.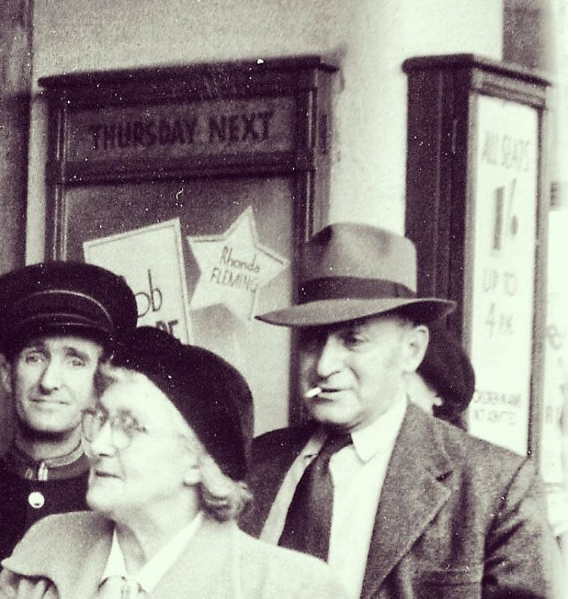 With the arrival of sound in the 1930s, and with Clara's failing health the cinema changed hands. In 1933 it was bought and managed by London & Southern Cinemas Ltd, then in 1936 was taken over by Capital & Provincial News Theatres who ran the Classic Cinema chain, who realised that the Empire was looking dated and unsuitable for modern audiences, particularly as the flashy new ABC Savoy Cinema had opened a few yards up the road.
Cult architect FE Bromige was commissioned to refurbish the cinema in art deco moderne style in 1937. Bromige is noted for his outlandish and remarkable designs in several North London cinemas (many of which survive to this day). Here, he created a new auditorium within the shell of the earlier cinema. English Heritage say this is highly unusual. Through a secret door on the Rio's roof, we can still peer into the 'void' and see the ghostly remains of the Kingsland Empire - the ceiling and upper walls of the original 1915 auditorium. So when you sit in the Rio to watch a film, you are actually sitting inside two nested auditoriums.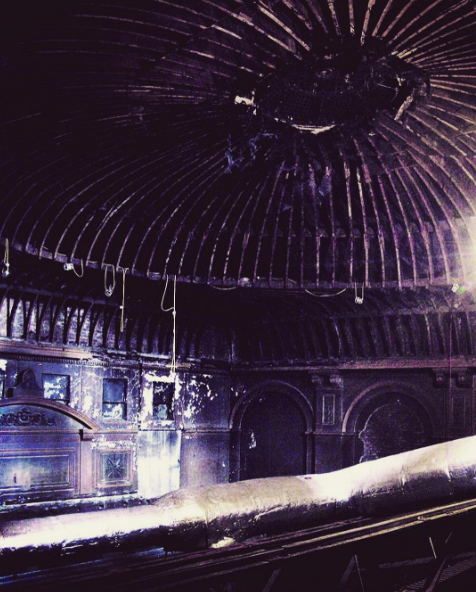 Since 1937, Bromige's wonderful Art Deco interior and exterior has remained almost unchanged. Following WW2 bomb damage the building was simplified and lost some of its huge vertical signage, and the parapet was reduced (although this and other details were restored in 1998), and so the cinema has remained largely as you see it today.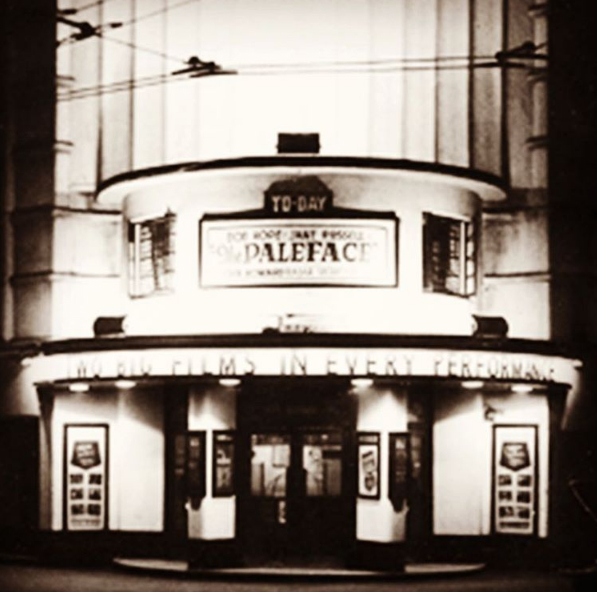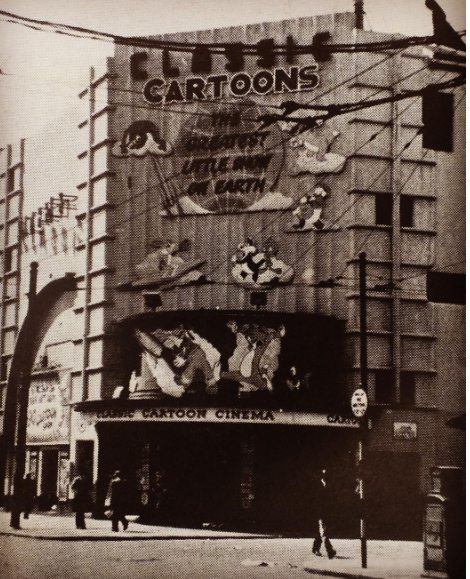 Following the art deco makeover the building became part of the Classic chain from 1937 onwards.
As audiences were lured to TV screens in the fifties, cinemas had to adapt to survive, and the Rio was an expert in this.
In 1959 it became the Classic Cartoon Cinema, and in 1960 it became one of London's first art house cinemas as the Classic Continental and then in 1970 it took on yet another guise as a Tatler Cinema Club showing 'adult' films with live striptease burlesque. This lasted until 1975 when it became a Kung-Fu, Bollywood and Elvis revival cinema... but this was a last ditch attempt to attract audiences who were turning to home video, and the threat of closure loomed...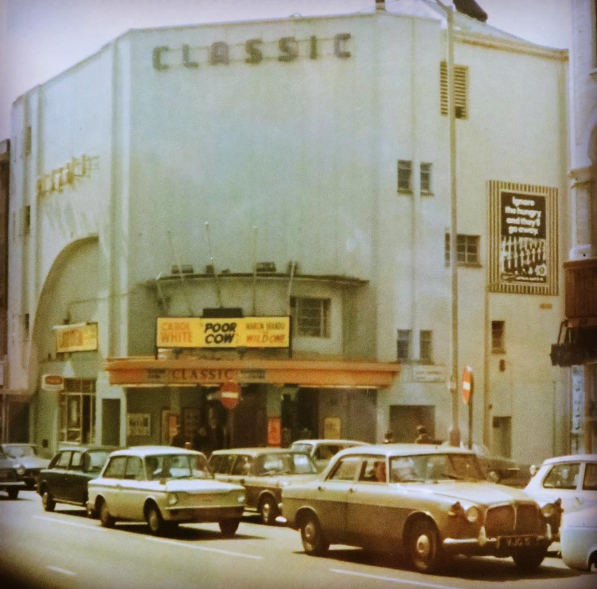 Luckily, in April 1976 things changed yet again, and the Rio as we know it today was born. An independent cooperative took over, and since 1979 it has been run as a not-for-profit registered charity with an elected board of local people who act as volunteer trustees.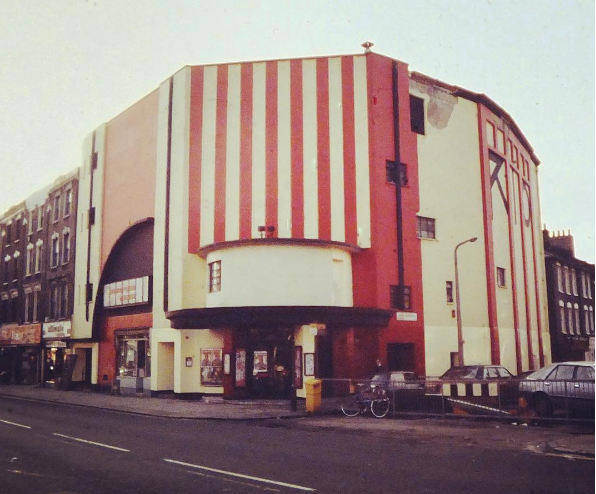 The blue and pink Art Deco interior was restored in 1997, remaining faithful to Bromige's design and the exterior features were partly reinstated, and the building became Grade II listed by English Heritage in 1999.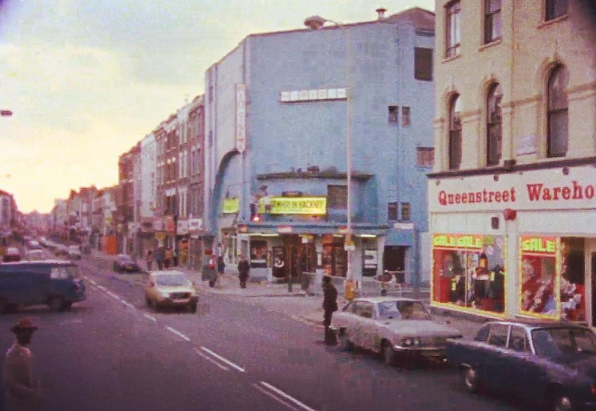 In 2012, Board member Laurian Davies led a petition of thousands of people to ask Transport for London to recognise the Rio as a major local landmark, and TfL changed the name of the bus stop outside the building to 'Rio Cinema'.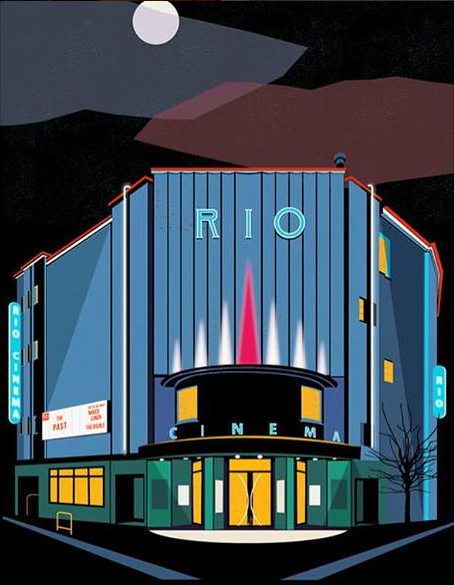 In 2013, local people were warned to 'use it or lose it' as the cinema was in financial crisis. Over £4000 was raised, and the board brought in a new director, Olly Meek. Since then Olly has been working with staff and local people to restore and reinvent the cinema to keep it safe for the next century and beyond.
In 2017 the Rio launched its RioGeneration scheme to add a much needed second screen in the unused basement space and restore the exterior and the spectacular night time lighting.
The Rio hit its £125,000 fundraising target with support from the Mayor of London, local residents, Rio members and customers, and screen two opened on December 29th 2017. Further building work continues and the Ludski Bar opened May 2019 next to screen 2 in the basement, creating a welcoming space to hang out before or after the film, and also as a great space to hire for parties and screenings.
Looking ahead there are plans to refurbish the main lobby and cafe bar, and to conduct a feasability study to see if the roof space with its Grade II listed1915 plasterwork could become a third screen.
Sustainability is also an important plan and the Rio hopes to become the first solar powered cinema in the UK!
Watch this space...