HAPPY END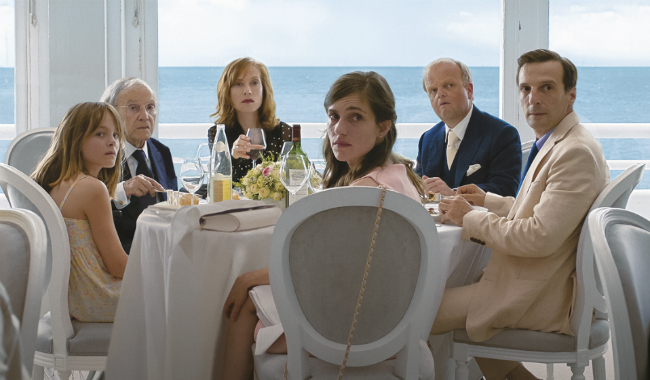 Book Tickets
Click a time to book tickets
Info

108 minutes
Director: Michael Haneke
Cast: Isabelle Huppert, Jean-Louis Trintignant, Mathieu Kassovitz, Fantine Harduin, Franz Rogowski, Loubna Abidar
France (2017)

Synopsis

"All around us, the world, and we, in its midst, blind."




Michael Haneke, the master micro-surgeon of the familial disfunction of the European bourgeoisie, switches his scalpel to black comic mode to show once again that there really is nothing more chilling than ordinary human behaviour.




The Laurent family has it all. There might be a refugee crisis in the French coastal town where they live, but money has made the Laurents oblivious to anything happening outside their gilded walls, not least the Calais Jungle migrant camp a few miles away. Anne (Isabelle Huppert) has taken over the family business from her ailing father, Georges (Jean-Louis Trintignant). Prim and proper Anne tries to keep everything together but after a series of 'unfortunate' events soon things start to spin into chaos. Also involved are Anne's fiancé (Toby Jones), her deadbeat son (Franz Rogowski), her philandering brother (Matthieu Kassovitz) who has been saddled with Eve (Fantine Harduin) the 12-year-old daughter from his first marriage, and the household's pair of Moroccan servants (Nabiha Akkari, Hassam Ghancy). Beset by jealousy, insecurity and deep moral failings this is clearly a family that has lost any semblance of unity and warmth.




HAPPY END is a razor-sharp dissection of modern life that is beautifully acted by a great cast. Only the title of this wicked and witty gem may turn out not to be quite true...