Detroit P&B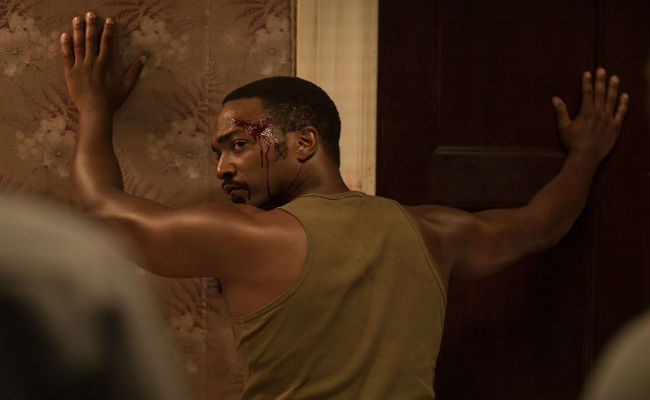 Book Tickets
Click a time to book tickets
Info

143 minutes
Director: Kathryn Bigelow
Cast: John Boyega, Will Poulter, Algee Smith, Jacob Latimore, Jason Mitchell, Kaitlyn Dever, Jack Reynor, Anthony Mackie.
USA (2017)

Synopsis

Riveting, raw and all too relevant, Kathryn Bigelow's monumental DETROIT holds up a dark mirror to the past to reflect the present. Whether then or now, Black Lives Matter...




Over five days in July 1967, the Summer Of Love exploded into the Summer of Hate as the struggle for civil rights boiled over into civil war and the city of Detroit Michigan became a burnt-out, smoking husk. With the city under curfew a report of gunshots prompts the Detroit Police Department, the Michigan State Police and the Michigan Army National Guard to search and seize an annexe of the nearby Algiers Motel which quickly becomes a microcosm of the outside world.




The Algiers is where we meet Larry Reed (the superb Algee Smith) lead singer of soul group The Dramatics; private security guard Melvin Dismukes (the outstanding John Boyega); Greene, a Vietnam war veteran (Anthony Mackie) and, unforgettably, Krauss (Will Poulter), the leader of the riot squad. The performances, Mark Boal's screenplay, Barry Ackroyd's prowling camerawork and Bigelow's cinematic daring make DETROIT an unmissable movie of gripping and immersive intensity.