LONDON SYMPHONY + Q&A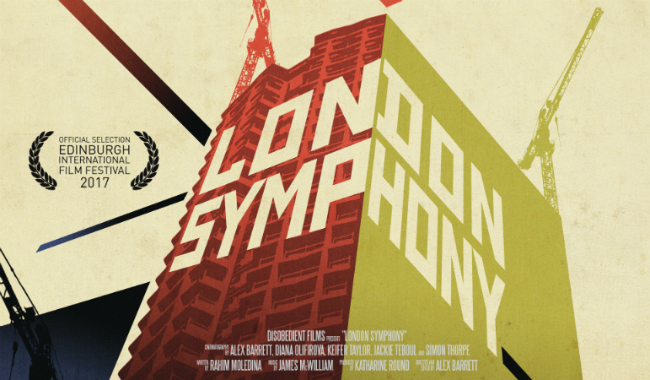 Book Tickets
Click a time to book tickets
Info

72 minutes
Director: Alex Barrett

Synopsis

LONDON SYMPHONY is a brand new silent film which offers a poetic journey through the city of London - an artistic snapshot of the city as it is today, and a celebration of its culture and diversity.




With stunning black-and white visuals combined with James McWilliam's stirring music score, director Alex Barrett and writer Rahim Moledina have produced a gloriously beautiful and enjoyable modern-day variation on such classic city symphonies of the 1920s urban cinema as Dziga Vertov's MAN WITH A MOVIE CAMERA and Walter Ruttmann's BERLIN- SYMPHONY OF A GREAT CITY. As well as serving as a form of virtual tourism, such films raised important and universal questions about the nature of community life – questions that are still all too relevant today. LONDON SYMPHONY has captured the spirit as well as the poetic playfulness of these classic works in a wonderful 21st Century update.




We are delighted to welcome director Alex Barrett for a Q&A session following the screening.