IT TAKES A TRIBE with Will Dean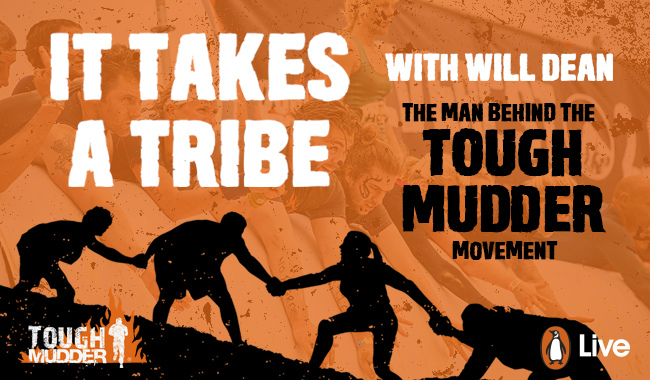 Opens Fri Jul 21 2017
Coming Soon
Share This Page
Info
Synopsis
Penguin Live presents an exclusive conversation with the Founder and CEO of Tough Mudder, the global phenomenon known as "probably the toughest event on the planet" that today is a tribe of over three million Mudders.
Hear from Will Dean as he takes attendees out of the mud, barbed wire, ice baths and electricity for a behind-the-scenes look at how the tribe got started; speaks with infamous Mudders, heroes and legends and presents a preview of never-before-seen content from Tough Mudder.
Ask Will all your burning Mudder questions about the book and find out what the evil geniuses at Tough Mudder are cooking up in its Obstacle Innovation Lab. Attendees can expect a Mudder warm-up from Tough Mudder MCs and a meet-and-greet book signing with Will himself.
Tickets from only £21.00, plus receive a rebate of your Standard Entry ticket against any 2018 Tough Mudder event or season pass. Buy here:http://bit.ly/PenguinLiveWillDeanLondon