LFFF - VISIBILITY + panel discussion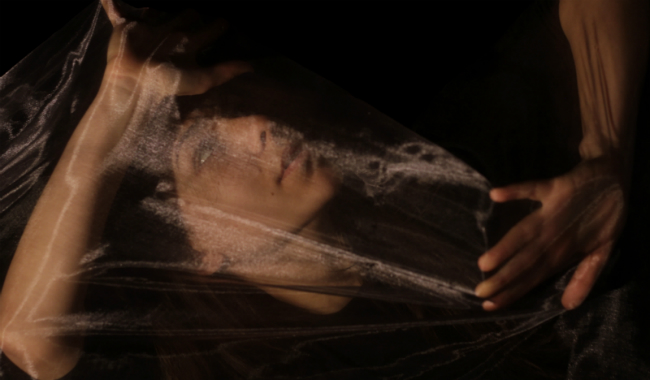 Book Tickets
Click a time to book tickets
Info

Synopsis

The London Feminist Film Festival 2017 presents




Exploring ways of navigating (in)visibility.




One in Five

UK - 2017. 12mins.

Holly Bourdillon and Hannah McMeeking.

Two feminist film students research the lack of women in the film industry to find out what is stopping women from succeeding.




Brexit Unveiled

UK - 2016. 4mins.

Aliyah Bensouda, Aisha Clarke, Ruth Egagha, Violet Marcenkova, Jorja Oladiran, Poppy Sharples, Lily Barnett and Monique Washington.

Examining the increased levels of violence that Muslim women have faced since the Brexit vote.




Shhh!

UK - 2016. 4mins.

Clare Unsworth.

A lyrical, physical expression of a powerful poem by Leah Thorn about the systematic silencing of women – and about resistance to that silencing.




Cycologic

UK - 2016. 15mins.

UK premiere.

Emilia Stålhammar, Veronica Pålsson and Elsa Löwdin. Sweden.

The traffic in Kampala, Uganda can be chaotic and dangerous. This multi-award-winning short follows urban planner Amanda Ngabirano's campaign for a cycling lane in her city, plus other women cyclists who negotiate the restrictions imposed on women by society.




Mrs Somerville's Monument

UK - 2017. 7 mins.

Rebecca Hurwitz and Liz Lister.

This animated short asks why so few women have been awarded a science Nobel Prize.




Women Speak Out! Mena

UK - 2016. 5 mins.

Women's Resource Centre.

Mena explores how experiences of racism have affected her from a young age and continue to affect her, as well the responsibilities we all have in contributing to a system without prejudice.




More Dangerous Than a Thousand Rioters

USA - 2016. 6 mins.

Kelly Gallagher.

A shimmering, poetic ode to the activist Lucy Parsons. Animation illuminates Lucy's fierce battles against injustice, from her birth on a Texas plantation, to Chicago and beyond.