DUNKIRK P&B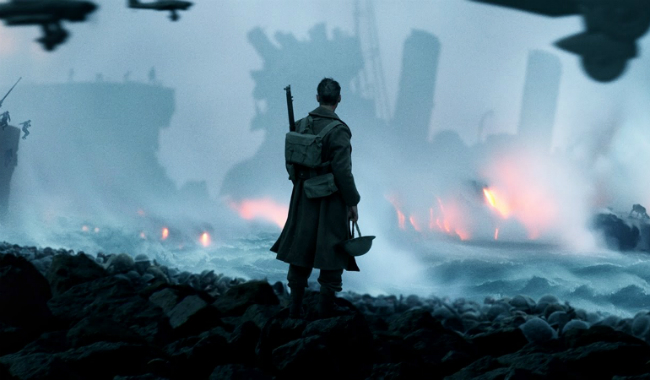 Book Tickets
Click a time to book tickets
Info

107 minutes
Director: Christopher Nolan
Cast: Tom Hardy, Cillian Murphy, Mark Rylance, Kenneth Branagh.
USA/UK/France/Netherlands (2017)

Synopsis

Director Christopher Nolan moves from worlds of fantasy and imagination to tell a true-life story that focuses on a defining moment of the Twentieth Century. Or does he?




May 1940. France has been overrun, and Allied forces have retreated. 400,000 soldiers are trapped on the beach at Dunkirk, surrounded by the German army. They have to be evacuated...




The writer/director of THE DARK KNIGHT and INTERSTELLAR has said that he chose to approach Dunkirk more as a suspenseful survival story than a war film. Add Nolan's unparalleled technical virtuosity, his flair for spectacular, visual storytelling and a filmography of compelling narratives, and DUNKIRK becomes one of the year's most essential movies.